Types of Subscriptions for Your Shopify Store
Pay as you go
Give customers the convenience of paying as they receive the delivery rather than paying for the full subscription upfront. Automatically charge customers before the products are shipped for every delivery.
Provide suitable payment options & build loyal customers.
Create subscriptions with weekly, monthly, & yearly frequencies.
View Guide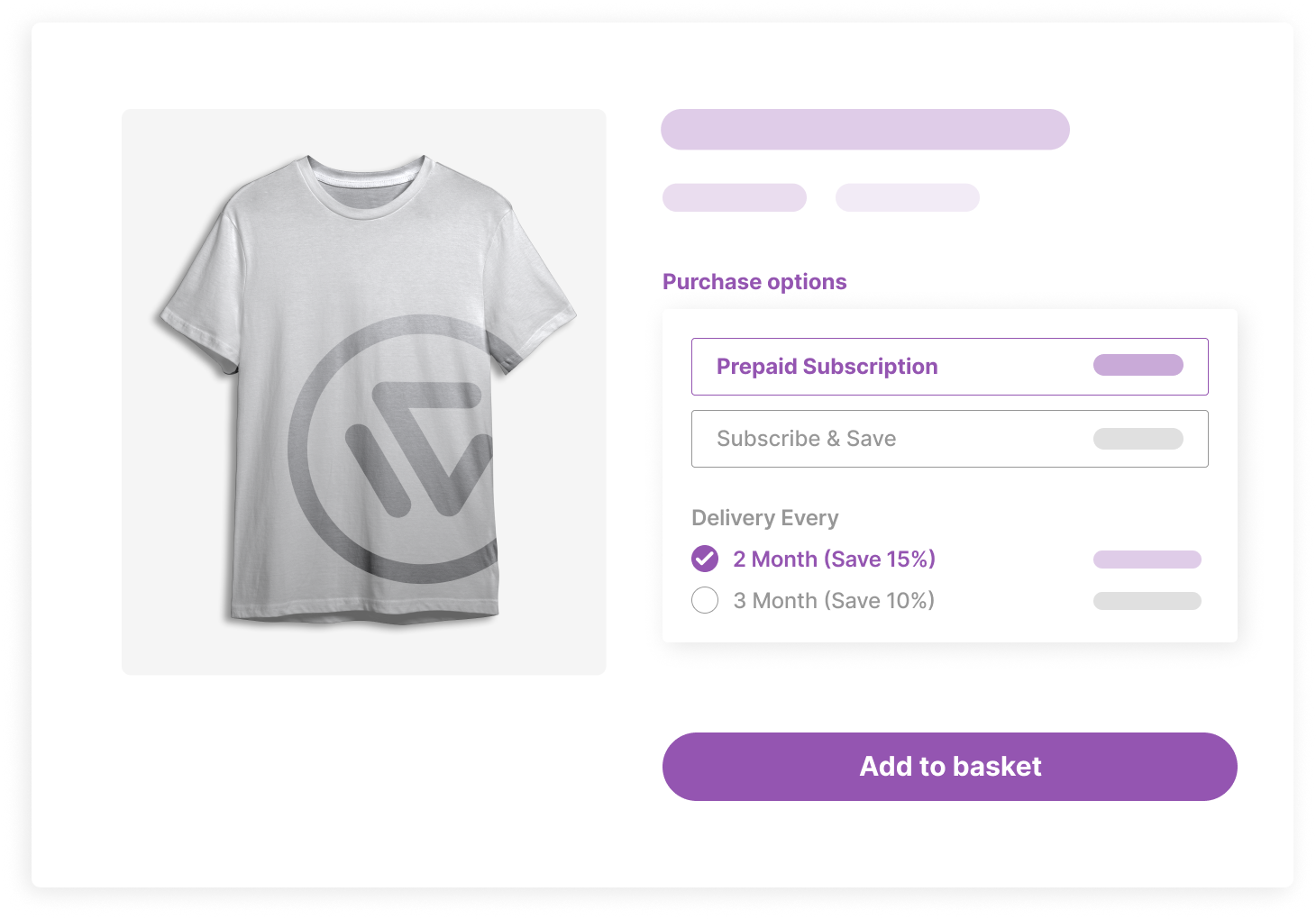 Prepaid Subscription
Customers can pay for the whole subscription upfront and avoid the hassle of going through the payment process every time. Avoid orders being skipped or canceled by locking in customers for a long time.
Inventory management
Manage your inventory with the complete forecast of all orders.
Upfront payments
Accept full payments in advance for all future deliveries.
Explore App
Build a Box
Create a flexible shopping experience by allowing customers to add multiple products to a subscription. They can create a custom box by adding random subscriptions or products to a new subscription.
Customers select the products and quantities that go in a box.
Offer discounts on higher quantities and increase the order size.
Start Free Plan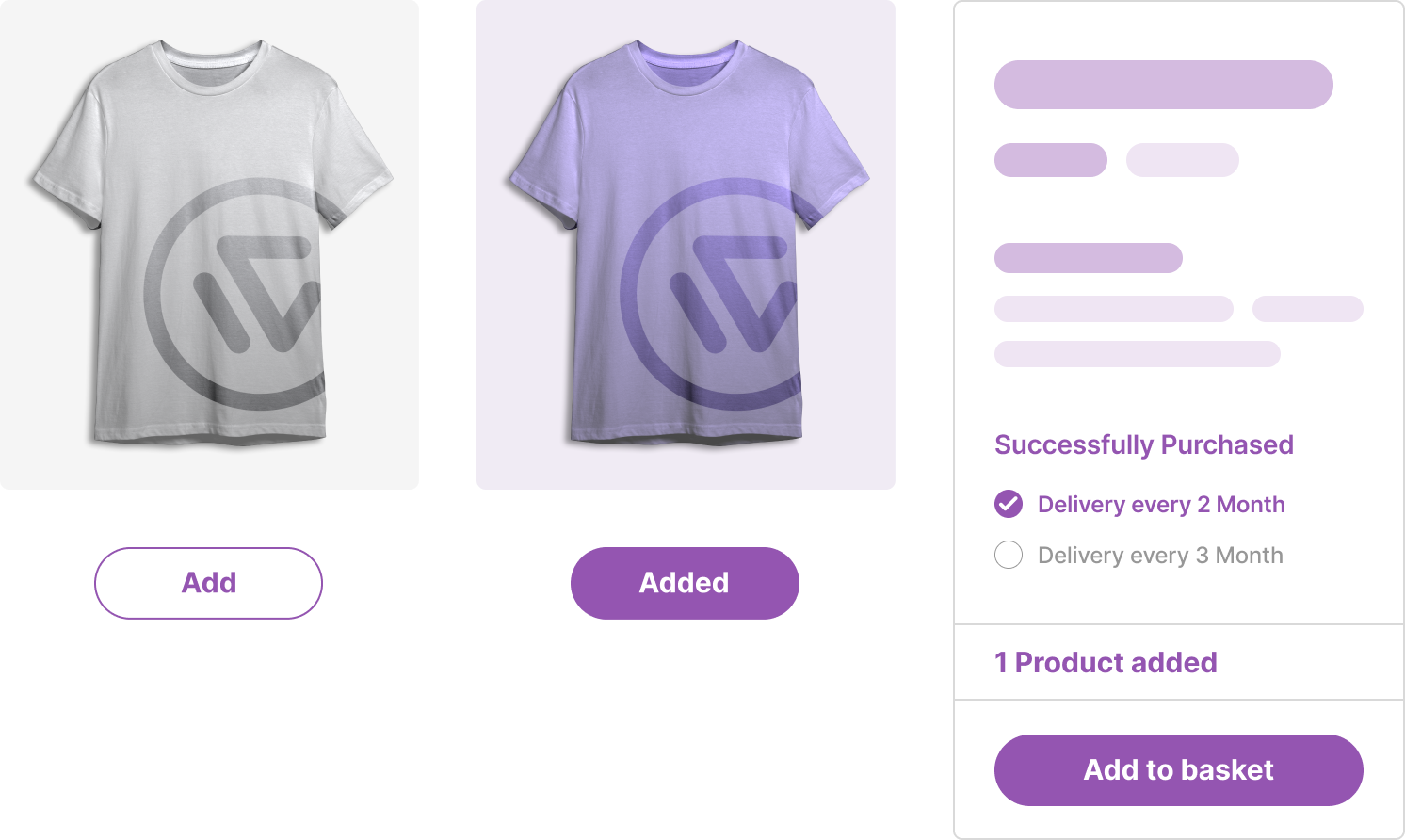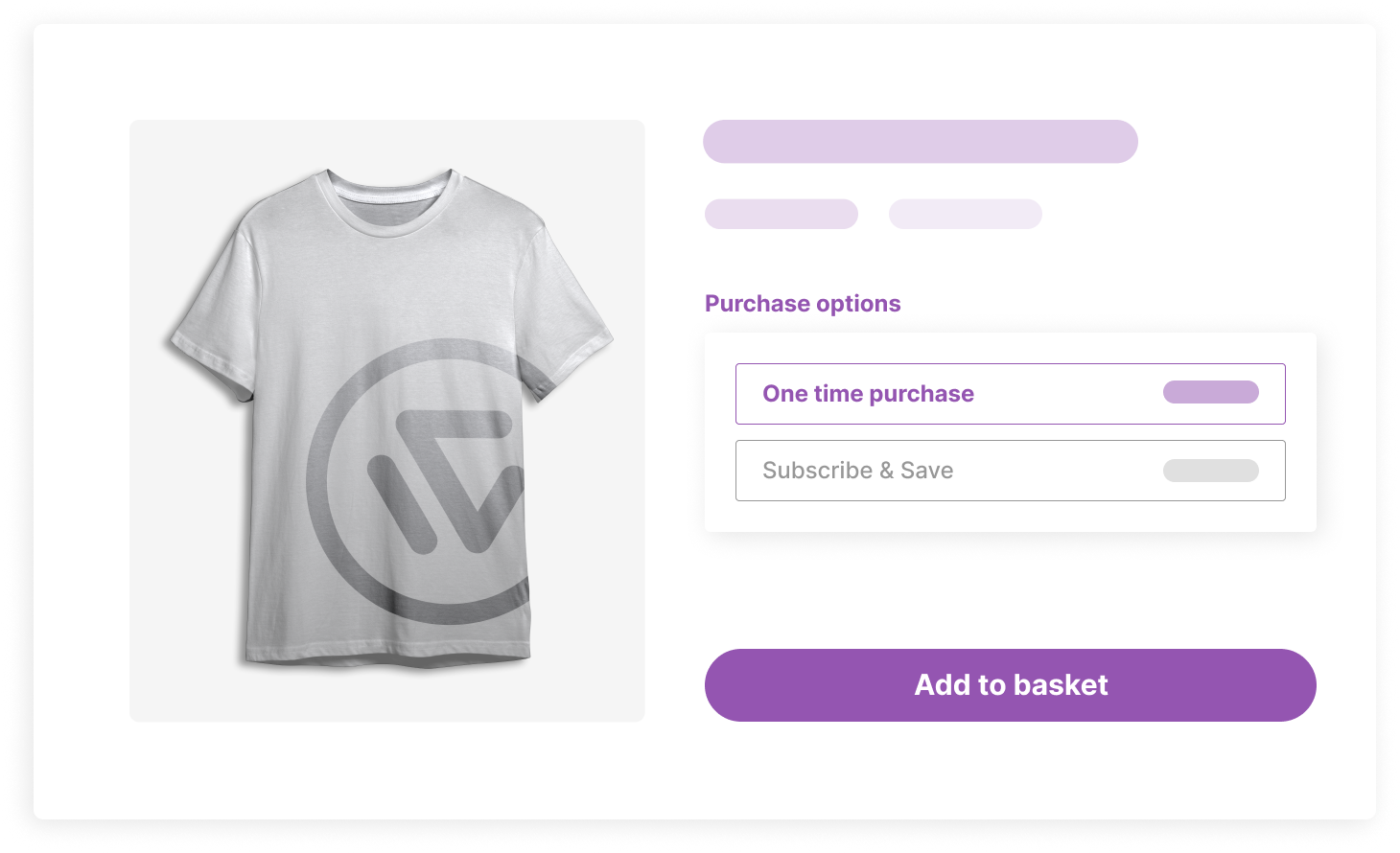 One Time Purchase
Allow a trial of products in a subscription with a single purchase. Customers can test the product before subscribing to a long-term subscription and committing to frequent deliveries.
Customer satisfaction
Increase customer confidence by allowing product trials.
Loyal subscribers
Capture customer interest and reduce churn rates.
Install App
Hear It From Our Happy Customers
Testimonials from Our App Community
Love this subscription app! It was easy to use and the one minor question I had was answered very quickly and resolved by Jigs in their support group. I previously used a different app which was much more complicated. This has been a tremendous asset to my shop and I love it.

Hen House Bath Co.

This app works well for our subscription programs. We have monthly, bi-monthly and quarterly programs and this app allows us to automatically execute the subscriptions of our products regularly.

Pillitteri Estates Winery

Native has been super easy to use so far. There are a ton of customization options and it's all very self-explanatory. However, my main takeaway is how great the support team is and how they are always available for help. I've installed several new lines of code thanks to the support team.

It's Paradise
Key Features
Seamless Subscriptions

Subscriptions in your store integrate seamlessly with the cart and checkout flow as well as the order management system.

Email Alerts

Personalize communication with your customers by sending targeted and automated emails for different subscriptions they create.

Recurring Billing

Accept recurring payments from your customers with pay as you go features by automating the process without any complications.

Insightful Analytics

Merchants can use the detailed dashboard to track data such as active/cancelled subscriptions, total revenue, subscription trends, etc.

Inventory Management

Sync store inventory with the app and manage inventory needs for upcoming subscription orders. Avoid late deliveries on orders.

Quick Support

Our app support is available almost 24/7 via Live chat and Email. Our Support Team tries to address and resolve your queries quickly.

Subscription Management

Keep track of active, paused, expired & canceled subscriptions. Customers can skip, pause or cancel subscriptions anytime without any complications.

Swap Products

Exchange products in the subscription easily to make changes in all future orders. Swap multiple products in one move by selecting source and destination products.
Apps You Love, Integrated With Native
Pricing Plan
Choose the best plan for you and your organization.
Save 17%

Monthly Plan
Yearly Plan
1% transaction fees on subscriptions orders Maximum charge $49 per month

Unlimited Subscriptions

All Features Included

Prepaid/Pay as you go


Migrate from other apps
0% transaction fees with all features and unlimited orders

Unlimited Orders/Products

Unlimited Subscriptions


All Features Included

Prepaid/Pay as you go

Migrate from other apps