6 Best Shopify Apps For eCommerce Store In 2023 | WebContrive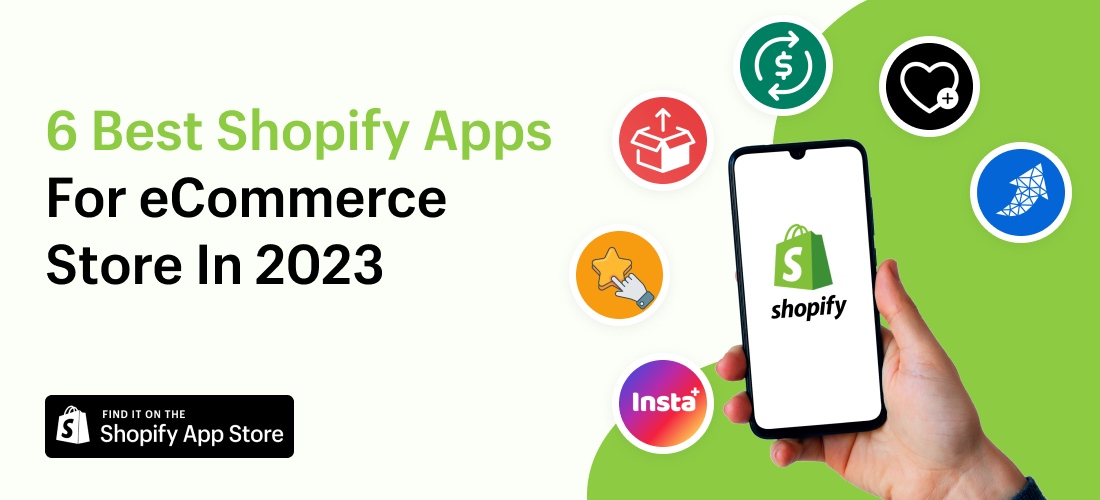 In 2023, a variety of Shopify apps can support the expansion of your online store's revenue.
We offer Shopify apps that may assist you in expanding your brand's recognition, fostering customer loyalty, raising average order values, facilitating repeat business, targeting potential clients, improving social proof, boosting sales, and increasing revenue.
Let's look at each app individually:
Rivyo allows you to add and display Product Reviews, Testimonials, Store Reviews, Popup Widgets, and Store Average reviews to build customer trust. It also allows you to bulk import your valuable Amazon/AliExpress reviews into your store. Add an option to set a Q&A section on your product page to make it easy for customers to ask questions regarding the product. Review request emails that are automated can aid in the collection of more reviews. Highlight customer reviews on Google Shopping to increase organic traffic and visibility on search engine results pages. Rivyo Product Reviews app provided insightful analytics to track the review request sent, opened, and clicked to help you perform better.
Increased transparency

Increased trust

Social proof your products

SEO benefits

Increased visibility on Google Shopping

Increase conversion rates
Price: Paid plan starts from $9 per month
Free trial: 7 days
Ratings: 4.9 out of 5 (1880+ reviews)
An all-in-one bundle app called Product Bundles | Upsell can assist to display several bundles, including Product Bundles, Quantity/Volume Discounts, Combo Bundles, Frequently Bought Together, Mix & Match Build Box, Custom Bundles, Popup Bundles, and Bundles on Cart Page. You may maintain a correct and current inventory with automated inventory sync. By attracting more customers with the addition of various bundle discounts with any product, our app will assist businesses in raising sales and average order values. The app supports Shopify POS and works with all themes. To make a bundle appear to be a part of the website, it is simple to create and customize. Advanced analytics enables you to increase sales and quickly make business decisions by centralizing all of your essential metrics.
Promote your best products together

Enhance the customer experience

Increase your unit sales volume

Increase average order value and sales

Lower marketing and distribution costs
Price: Advanced plan $12.49 per month
Free trial: 14 days
Ratings: 4.9 out of 5 (740+ reviews)
Native Subscriptions enables you to place a widget next to your Add to Cart button that allows you to offer subscriptions on a weekly, monthly, or yearly basis. Customers can easily skip, pause, or cancel subscriptions at any time. Without any complications, it integrates seamlessly with the cart and checkout flow, as well as the order management system. Customers receive automated purchase email notifications based on their subscription model. Simple customization for initial subscription discounts.
Reliable recurring revenue

Increased customer loyalty

Better customer retention

Increased lifetime value

Lower customer acquisition costs

Better inventory management
Price: Advanced plan $25 per month
Free trial: 7 days
Ratings: 4.6 out of 5 (80+ reviews)
Customers can save their preferred products with Wishlist Club for future purchases. Encourage customers to purchase goods quickly by using the guest, multiple, and share wishlist features. Price reductions and re-stock alerts can assist to win back lost clients, boosting sales, and growing order income. Automatic email reminders may improve the AOV. Analytics with depth to manage user wishlists and items. Text, labels, and buttons are simple to modify to match the page theme of your store.
Increase customer engagement

Lead generation and customer identification

Building customer brand attachment

Approach customers based on their wishlist

Reducing cart abandonment
Price: Advanced plan $4.99 per month
Free trial: 14 days
Ratings: 5 out of 5 (20+ reviews)
Shopify apps can open up new features that can improve your site's user experience and increase revenue. While the list of apps mentioned above is some of the best options in the Shopify app store. This list may not be the most comprehensive resource, but it's undoubtedly a place to start if you want to discover more about the various Shopify apps available.