How Bundle Pricing Strategy Can Grow Your Shopify Business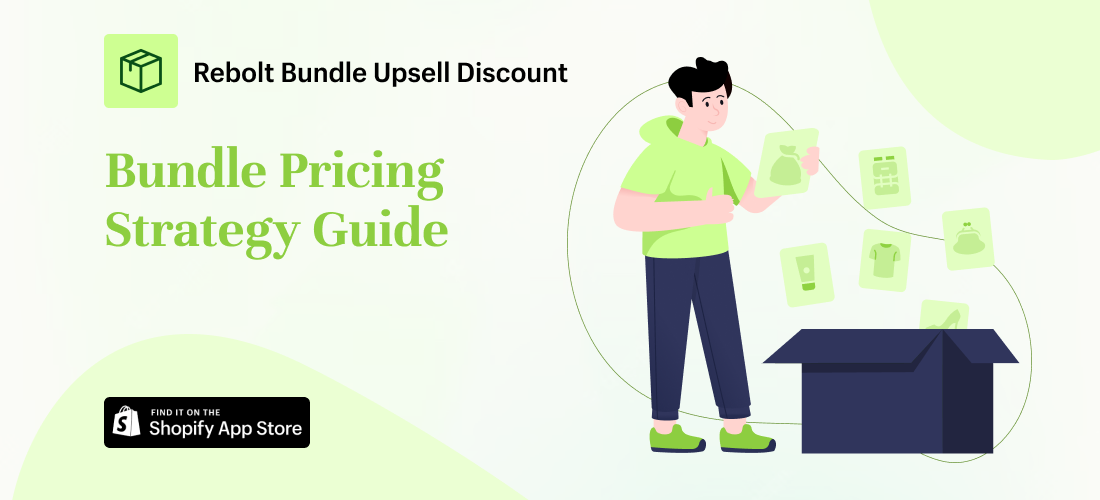 What is Product Bundling?
Merchants sell multiple products together at a lower price than the actual price of the combined products. This is called product bundling. It is done to encourage new buyers as well as existing customers to buy more products, thus increasing the overall value of a single order.
Advantages of Product Bundling
Product bundling is beneficial to merchants as well as customers, which is why it is being adopted by more brands. Here are some reasons why Shopify merchants should bundle their products:
Increases order value
Bundling pushes more products to customers and the chances of multiple products being bought increase. This confirms an increased total value for each order, thus increasing overall revenue for the business.
Increase product awareness
Customers discover new products in bundles and get familiar with the variety of products offered by the business. Customers who are dicey about trying a new product take a chance by buying the whole bundle because they think they are getting it at a better price.
Display a single figure (amount)
Customers do not realize the respective prices of the products they are paying as they only focus on the price they have to pay for multiple products. This is a key factor in selling bundles, and the price should be effective and appealing to the customer.
Boost customer loyalty
Selling bundles makes customers try more products, which increases brand loyalty. If you provide quality products, customers will come back for the same products and will stick with your brand.
Rebolt Bundle Upsell Discount is a Shopify bundle app that allows bundling multiple products and selling them at a discounted price. Merchants can create various bundles, such as Product Bundles, Quantity Discounts, Combo Products, Frequently Bought Together, and Mix & Match bundles. They can offer different types of discounts to attract customers in buying bundles and increasing AOV.
How to sell bundles
Merchants need to make it clear to their buyers that bundling products or buying bundled products will result in savings. Do not complicate the headlines by confusing the buyer about the cost they have to pay. Keep it simple and clear without any terms and conditions that are later revealed.
Highlight your bundle offers during the holidays, as bundles make great gifts. Stay updated with what is going on in the market and what gift types are in demand for the upcoming holidays. You can ace the bundle game if you figure out what combination of products is most expected by your customers.
If your customers have just added a single item to their cart, offer bundles at the checkout page with evident discounts. Show how your customers can benefit if they opt for a bundle. For example, a flat discount on the second product or free shipping for a bundle.
Why choose Rebolt?
You can use bundling to get rid of your low-selling stock or to sell more products during the holidays. Product bundles increase the value of every order and also help to spread product awareness for newly launched items.
Rebolt Bundle Upsell Discount is a productive bundle app for Shopify. Automated Inventory Sync is a feature of the app that helps merchants keep their stock accurate and up-to-date. The app works seamlessly with all Shopify themes and side cart apps, upsell apps, and all page builder apps. It has a fully responsive design. Buyers can create a mix-and-match build box by adding their favorite products. You can create efficient bundles by analyzing the detailed analytics of active bundles.