Import Review From Amazon To Shopify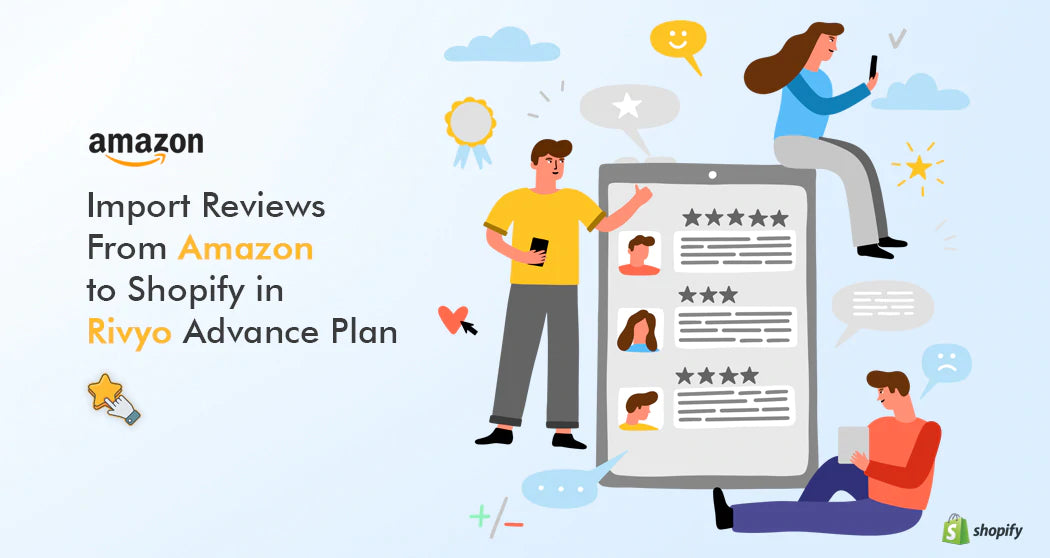 Wahoo, Thimatic team freshly added a new marvelously features in Rivyo Shopify app.
Rivyo Shopify app has won many Shopify merchants hearts (7k+ active users right now) with its beneficial features like this (showing customer reviews on your store and import review from Aliexpress to Shopify store). But Right now one more fabulous feature added in this app that is import reviews from Amazon to Shopify which is more beneficial for amazon seller or amazon affiliate marketer. With our Rivyo app, you can import reviews from amazon to your Shopify store.
How to import reviews from Amazon to Shopify store?
There are a few steps you need to follow:
1. Enter Amazon Product URL–> You need to enter amazon's product URL.
2. Select product –> You need to select products from your store in which you want to import reviews.
3. Filter by Rating (3,4,5) –> You will get a chance to filter the ratings. For ex, if you want to import only 5 stars or 4 stars or 3 stars.
4.Filter by Content –> In this you will get 2 options. (a) Reviews with text and images (b)Image reviews only
5.Select review limit (10,20,50,100)–> You can import reviews in bunch. For ex, at a time 10 or 20 or 50 or 100.
6. Approve All Reviews –> If you check on the given checkbox then all reviews will get imported with approval. You don't need to approve them after importing them.
7. Click on Submit –> Click on the submit button to start import reviews.
Get more features in detail: Rivyo Shopify App