InstaPlus By WebContrive Is The Best App For Shoppable Instagram Feeds On Shopify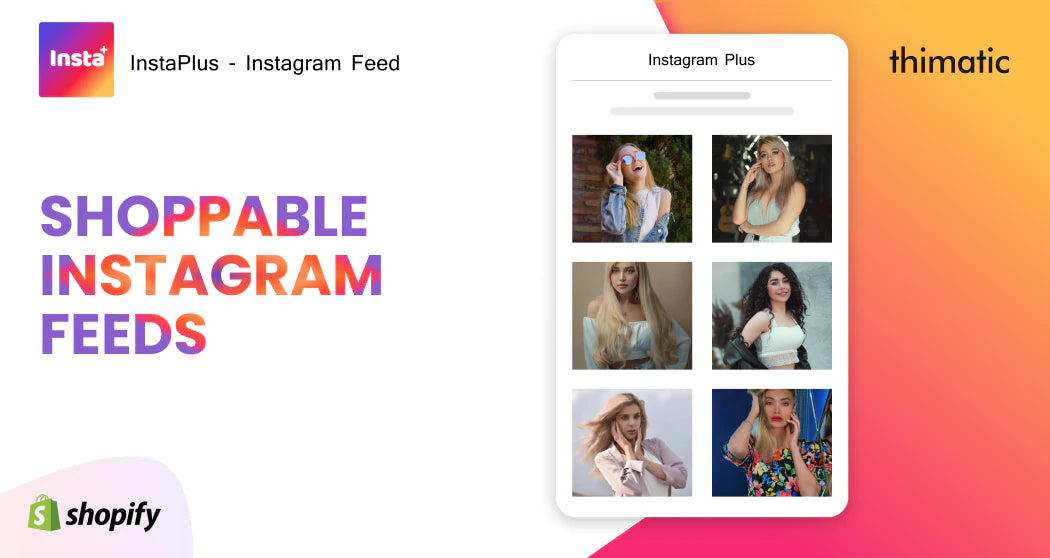 The world is moving fast, and you can't afford to be left behind.
InstaPlus is the simplest way to make sure your customers are ready to buy whenever they want, wherever they are. With InstaPlus, you can connect with your customers where they spend most of their time, and let them shop instantly. It's the most affordable & effortless way to turn your Instagram feed into a shoppable landing page. You just need to build your Instagram feed. This solution will create a quick-click access to pricing and essential product details in just one tap, making the ordering process extremely simple, easy and even faster.
Shopping apps are becoming more and more popular. They are becoming the go-to place for shoppers to find what they want and make a purchase.InstaPlus – Instagram Feed is an app that promotes your visitors to become regular customers. It will not just cut down customer search time but boost conversion with overall revenue. With this app, you can create a customized shopping experience by adding any type of product category, such as clothing or electronics. Moreover, it allows users to view all the items in one place on their phone or tablet device with ease! By using this app, customers can save time and money by finding exactly what they're looking for without having to search through multiple sites for hours at a time!
You Know What Makes InstaPlus Majestic?
Generate Shoppable Insta:

Make everyone's daily shopping experience fun and easy by letting them buy what they look for in your Shoppable Instagram Feed!

With InstaPlus, you can get your product in front of the people who are most likely to buy it. We'll help you reach out to your community on their favorite apps and let them know about your products, so they can purchase directly from you.

Fetch Images From Your Feed:

You know what we hate? Scrolling through endless photos on Instagram and having to go back through the entire feed to find a specific post.

Using InstaPlus you can now filter hashtags for your Instagram feeds, making it easier for customers to find what they're looking for on social media. Customers can filter by hashtag and see only posts that use that hashtag.

Powerful Social Proof:

Instagram is becoming an increasingly popular way for companies to connect with their customers, and our platform will help you get on board!

Connecting your store with Instagram will make the audience for your brand even easier to trust, which means more sales and more happy customers!

Extra Revenue:

What is the one thing all businesses need? Revenue.

The problem is that revenue is hard to come by and even harder to keep. It's not enough to just have a product or service—you need to establish a strong relationship between your business and its customers. And that's where we come in! With InstaPlus we help businesses stay in touch with their customers.

Customize For Your Own Business:

We're excited to announce that we've made it even easier to connect your Instagram account with your store!

Instaplus allows you to connect your Instagram Feed and make sure all of your customers can easily shop in one place without messing a single line of code.
Conclusion
Don't worry, we've got you covered! We provide complete control to curate the customer experience.
The InstaPlus app is the best way to double your sales. It's easy to install and quick to establish, and it's fully automated so you don't have to spend time managing it.
We promise that you are in good hands. When you're having trouble, we're here to help! Our team is full of experts ready to take on any problem you may have. They'll make sure everything gets taken care of properly and that there's nothing else you need to worry about.
If you're running a Shopify eCommerce store, then apps from Webcontrive can help you increase revenue through social proof with customers, as well as create a connection between your brand and those that visit your store.