Integration Of Rivyo With Layouthub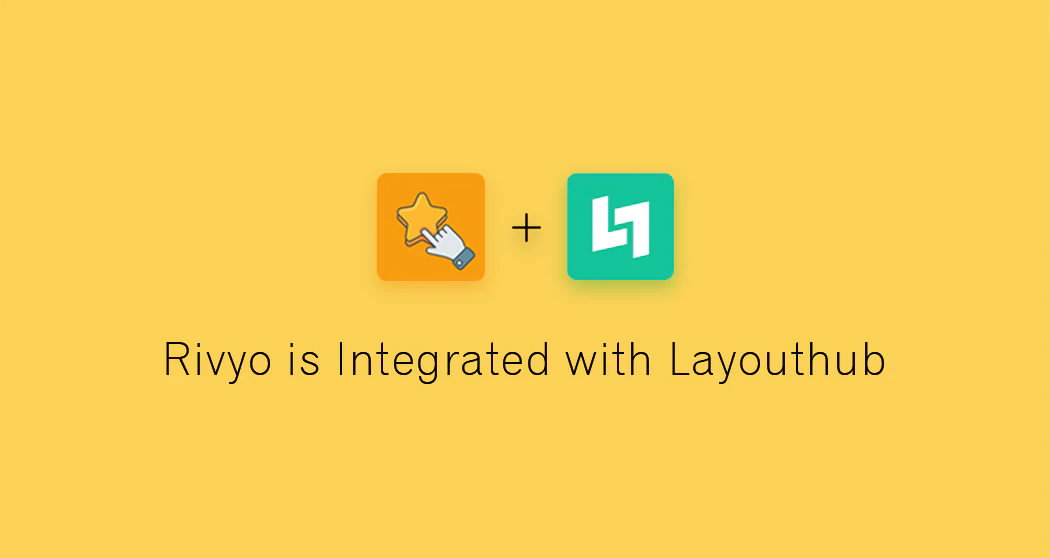 Thimatic team is very excited to announce Rivyo Shopify app integration with LayoutHub Easy Page Builder Shopify app. Layout hub provides an easy page building process that helps merchants quickly set up an online store with any kind of page type by using our library of pre-designed layouts and blocks & Attract more customers on that store by displaying Product Reviews.
What Are The Integration Benefits?
✔ Display all reviews in any page developed by Layouthub
✔ Work with multiple layout design, blocks and review in display design
✔ Increase conversion rate by displaying reviews in pages which are built by layouthub.
✔ Get support from both the applications.
About Layouthub
With LayoutHub you can create a landing page, home page, product page, sales page, Coming soon page based on all pre-made templates using our library of pre-designed layouts and blocks.
About Rivyo
Free Plan: To grab clients with real & live reviews. Admin will get a notification through the mail multiple email address whenever a customer adds a review. Import and export unlimited reviews using CSV with just a single click. Admin can make their own custom email template to send customers for feedback. Admin can approve or disapprove of each question that is raised by the customer.
Paid Plan: Display product reviews along with customer images and multiple review Images. Let your customers ask pre-sale questions. Customers can vote worthy Question – Answers and can also see the average Rating of individual products. Admin can Import reviews from AliExpress and Amazon to the Shopify store. With the Rivyo app, you can add a review as Testimonial, Edit client Review, Ask Questions Back-End, Auto release high-grade Reviews, and many more facilities.
Get free trial now : https://apps.shopify.com/rivyo-product-review