Integration of Rivyo with Product Filter & Search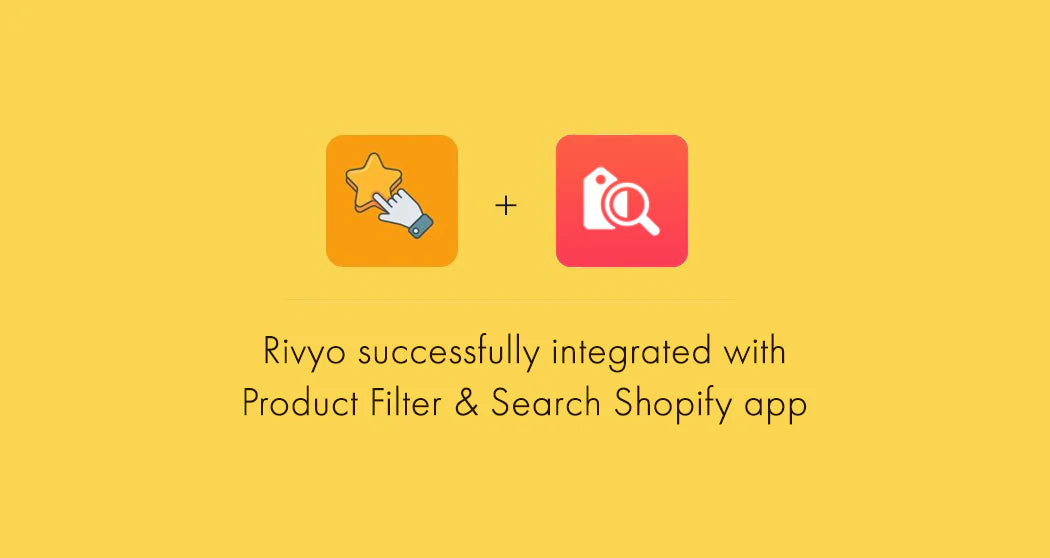 Thimatic team is extremely happy to announce Rivyo Shopify app integration with Product filter & search Shopify app. Every store owner hopes to increase their conversion and sales without paying more. Now its time to boost your conversions and duplicate your sales by displaying accurate reviews on product filter page as well as the search page.
What Will Be The Integration Benefits?
✔ The shopper can easily find their high rated product by displaying reviews on product filter page.
✔ Displaying reviews on instant search results with spellcheck & auto-correction will give your customers the best shopping experiences.
✔ Product Filter & search app has a parent and sub-category filter structure to quickly find products they want with this integration, you can display reviews even on the filter result page.
When customers search in your store, they need an instant search and fast response with more filter option. Here all in one solution for making your store more reliable with Smart auto-suggestion, Full-text search and multiple filtering options like Collections, Vendor, Product Type, Product Options (e.g Color, Size), Tag, Rating, Price, Sale Off %, In stock – Out of stock. Product filter & search helping them to find the exact products within seconds.
A FREE Shopify product reviews app to grab clients with real & live reviews. Display product reviews along with customer image and multiple review Images. Let your customer ask pre-sale questions. Customers can vote worthy Question – Answers and can also see the average Rating of individual products. Admin will get a notification through the mail multiple email address whenever a customer adds a review. Admin can Import reviews from AliExpress, Show review as Testimonial, Edit client Review, Ask Questions Back-End, Auto release high-grade Reviews and many more facilities.