Quick View: WebContrive's Successful Shopify App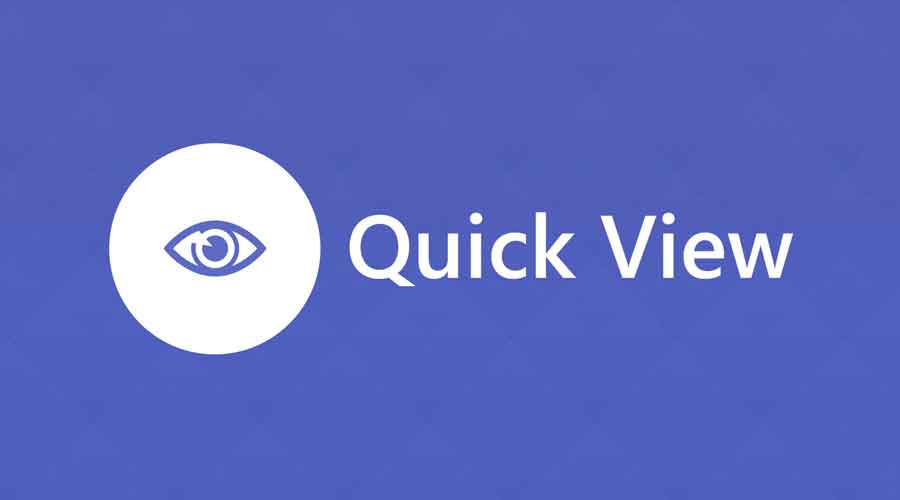 If you are just done with store development and want to have ready to use crucial functionality than you are at the right place to have the high-grade app to get a smart look at the products. Adding a Quick View app reduces the numbers of intermediate layers to reach to the product information quickly and it also saves customers time, which is always the best thing because shoppers give importance on how many pages/click he needs to go through to get the desired product.
By Clicking On The Quick View Button,
The Popup Window Will Open With All Important Information Like All Images Of The Product, Prices, Variants, Product Reviews, Product Description Etc…
This Shopify App Is Also Providing Product Image Zooming In The Popup Window.
Give Purchaser's Ability To Share On Facebook, Tweet From The Quick Viewer App, Which Also Drives Traffic To Your Store Using Social Media.
There Are Many Other Facilities On Admin Panel Like Button Layout, Font, Colors, Show/Hide Quick View Elements, Zooming Effects Of Product Images To Change The Layout Of Popup Window With Many Effects And Animations.
---
With this, all features customers add products directly to the cart without going to the product page and waiting for the full product page to load. The quick view app can be installed in all kinds of store and all kinds of product page as all Shopify stores always have products.
WebContrive is providing easy to understand documentation from all the tiny detailed information to FREE app setup for your store anytime. Webcontrive is giving 24×7 supports to solve any doubt about this application and give you complete services.
If this app seems a good fit for your store and wants to make the shopping process faster than for more information click here and get the straight reasons to adore this app.