Thimatic Is Celebrating The Great Success Of Freshly Published Premium Shopify Fashion Theme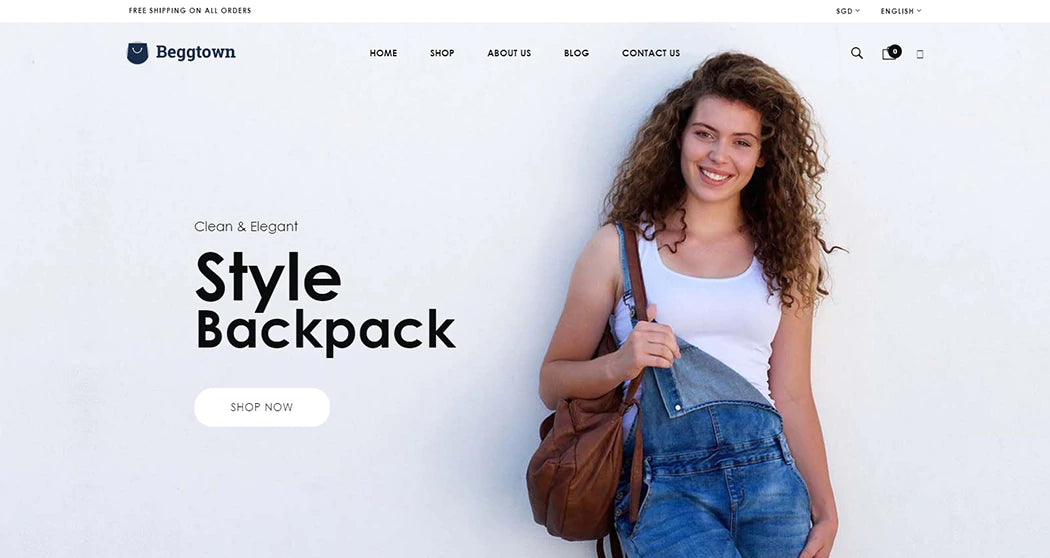 Around a month before the Thimatic team comes up with a new standard Premium Shopify Fashion Theme and we are already celebrating the victory of this new theme 'BeggTown'. BeggTown is the best-viewed Shopify theme among all of our themes,  This theme will lift up your brand and products with impactful imagery and clear navigation. It is a robust and adaptable theme that looks sharp across all devices and suits with a wide range of product. The elegant, natural color palette and styling of the theme will surely impress you.
We can give you the direct reasons why BeggTown Theme is in the cart of many store owners.
*Quick And Flawless Product Filtering On Mobile Devices:-
The beggtown theme has the perfect product filtering for all mobile devices and tablet devices because we believe that as a simple and quick product filtering we keep, more sales will increase because a customer cannot wait to have their desired product instantly. A Shopper can easily apply product size, color, and all filtering options simply. Obviously, the theme is also providing multiple filtering options so that buyer can comfortably choose the singular product of a particular brand, color, size, and material.
* Various Home Page Ready With Multiple Complete Responsive Sections.
BeggTown is providing multiple ready to use sections for various homepage layouts. We understood that each shop owner has their own uniqueness to represent their online store that is the reason we have added multiple sections that fit with store owners requirements and make the store more aesthetically attractive. BeggTown the e-commerce Shopify fashion themes offers a luxury of optional homepage sections, including full-width slideshows, featured products, advertisement section, video section, testimonials, featured promotions, product lookbook, and Instagram feed, as well as theme, has also varied blog layout choices and product page layout. This various templates will help to present some specific & special blog or product with the completely new, fresh and different layout.
*Built-In Advanced Features Without The Costly App Installation.
The e-commerce Shopify fashion themes is providing lots of built-in advanced features for which you do not need to pay extra to have a such Shopify app because we understand that not all apps and styling evenly, and they have diverse levels of code when it comes to functionality, look and feel which can make your code complex so BeggTown is offering a ton of features, flexibility, control, functionality and full of all must have features just to make your store super modern, advanced and functional.