Thimatic Team Is Excited To Announce Free Shopify Product Review App.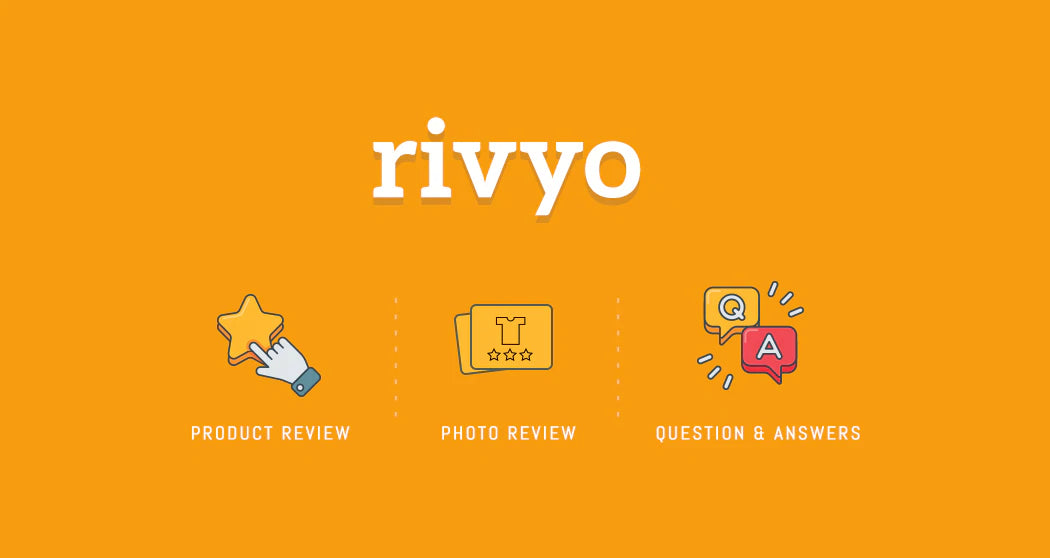 The wait is over now, a Thimatic team would love to introduce a FREE Shopify product reviews app. Nowadays, in the online world, everything is based on a real review so it is necessary for any e-commerce store to give facility to the customer to share that real feedback about your products as it will always help you to increase more traffic and increase selling number.
Without wasting time, let's jump to the reason to must-have Rivyo Shopify app in your store than the other Shopify apps.
* Display product reviews with customer image and multiple review Images.
* The app is also allowing a customer to ask any pre-sale questions about any products.
* This Shopify product reviews app is highly customizable which can go with any premium or free theme.
* Owner will notify each & every time when any new customer adds the review to the store.
* Owner can approve/reject new review through the email.
* Rivyo Shopify app is providing a large amount of flexibility to change layout and designs of Product reviews listing.
* If any unique user is demanding for varying design, Our technical support will do it for you.
* App is providing multiple photo uploads of products in a review.
* Import and export your reviews as a spreadsheet.
You will have both review on the product page and a specific page where you can see all the reviews for different products all with pictures that can be enlarged with high quality. By adding social proof with the product review of your product pages will automatically make your store trustworthy.
The Question-Answering feature will help you to keep engaging with your customer socially. It will kill all pre-sale question which will help you to make your store and product. This product questions and answers Shopify app will improve your online business quickly as it will always let your customer read the real description of your product so impressed your consumers with this nifty little app.