Thimatic Team Is Very Excited To Announce Pushippo Shopify Web Push Notifications App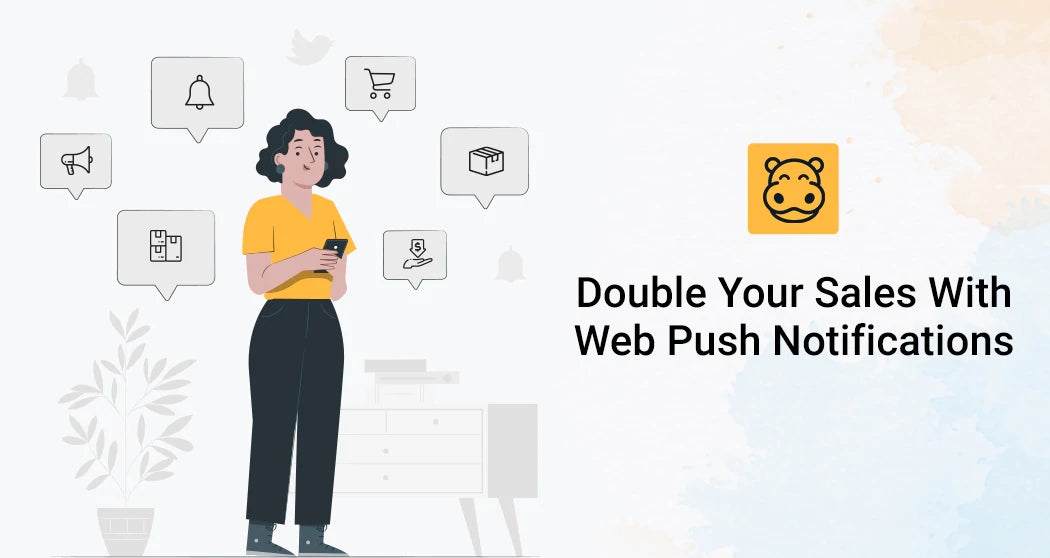 Thimatic team is extremely joyful to announce the Pushippo Web Push Notifications App. Here we have the perfect solution to provide various types of web push notifications just because our customers are really important to us and we don't want them to visit us without buying anything. Pushippo web push notification is a smart solution for getting more visitors and converting those visitors into buyers. You can send all notifications like Abandoned Cart notification, price drop alerts, back-in-stock alerts, welcome notification & shipping notifications through Pushippo Shopify App.
Let's Go Through All Notifications Types.
1. Abandoned Cart Recovery
You can get your customers back on your store via an Abandoned Cart Recovery notification. If someone adds their favourite items to the cart and they go through the checkout process but for whatever reason, they have not finished their purchase and leave your store without any product buying. You can get your customers back in your store by auto generated Abandoned Cart Recovery notification.
2. Welcome notifications
Get more subscribers and visitors into your store & convert those visitors into subscribers via sending Welcome notifications.
3. Price Drop Alerts
You can send a price drop alert notification to those customers who are waiting for a price drop of a particular product. When your customer comes to your store's product page. They will meet with a price drop alert popup. If the customer clicks on that allow button then they will get a price alert notification, once the price will be dropped from the subscribe price.
4. Back in Stock Alerts
You can notify your customers when any products get back into stock. When your customer comes to your store's product page and if that product is out of stock then your customers get one subscribe popup on the product page. Once they click on that alert button then they will get back in stock notification whenever that product will come back in stock.
5. Custom Campaign
You can send a notification to all your subscribers simultaneously. Also, with our powerful feature custom campaign, you can set your notification schedule as well. Regain your customers by sending new arrival products notifications, the festival offers & promo codes, etc.
6. Shipping Notifications
Once the order gets fulfilled then automatically send shipping notifications (Like: Your order is shipped)to your subscriber.
7. PWA (Progressive Web Application)
Now you can create your own mobile app without having knowledge of coding. PWA is changing the way to build a strong relationship with their customers. Make your store faster and user-friendly with Progressive Web Application.
At last, We hope to bring all the possible growth and success to all the Shopify merchants which will use the Pushippo App.