Top Shopify Apps That You Must Use In 2022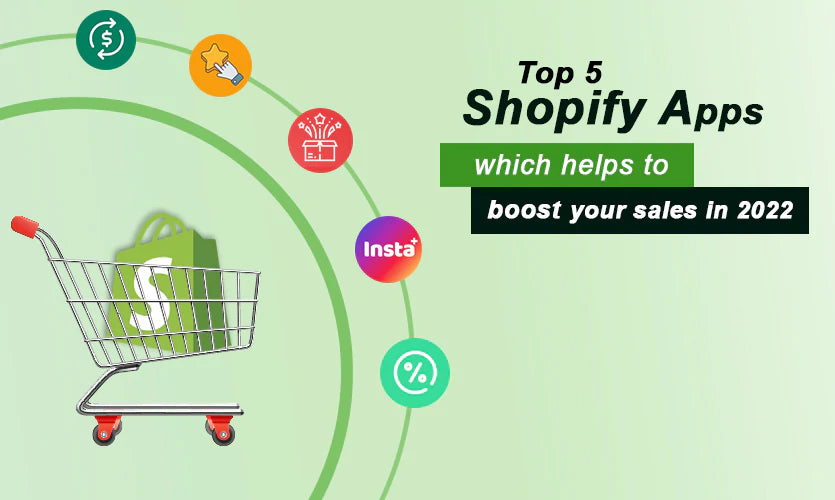 Entrepreneurs are running an eCommerce business and researching the best shopify apps to optimize your Shopify store is challenging. So, we took the liberty of doing this legwork for you. Shopify apps can help you efficiently manage your supply chain by allowing you to import reviews, apply bundle discounts, manage seamless checkouts and recurring orders.
By looking at the app store rating, the number of reviews, the app's top features, and other subjective parameters, we have curated the best Shopify apps. We hope this will help you in your research to pick the best app for your store.
Rivyo Product Reviews & QA
It allows you to add a customer review to your product listing. This provides a way for your customers to engage with you, as well as each other, to encourage sales.
Key features
✔ Export all the reviews as a CSV file format
✔ Shoppers can raise any question and vote for worthy Question & Answers
✔ SEO rich snippets: We can display product ratings & stars marked up in Google search
✔ Display reviews in Google Shopping ads
✔ Export reviews from Amazon & Aliexpress
✔ Rate product with product images.
✔ Share reviews on Social Media
Sell the non selling product with a product bundling feature. Amaze your customers by selling many products in one combo. Within fewer clicks, you can make unlimited custom bundles & show discounts anywhere in your store. This bundling feature will help to double your income, sell flat products of the store, highlight discounts & create long-term relationships with customers. Create a bundle of non-selling products and related products with a single click. Allow customers to choose what products to include in their box.
Key features
✔ Volume Discount on product bundles
✔ Create a page on which you can list out all custom bundles of your store
✔ Display bundles on the cart page, home page, or anywhere in your store
✔ Build a box or Mix & Match bundle – allow your customers to build their custom bundle
✔ Create a variants bundle with a single product & it's all variant
✔ Schedule your bundle – Select the start date & end date, and all
✔ essential information, and the bundle will be auto-published on the start date
✔ Display bundles in a different language
Native Subscriptions | Shopify App Store
It will help you to make subscriptions and recurring billing easily. It will help you add a subscription widget next to add your Add-to-cart button. Recurring payments are managed at the customer's satisfaction with this app. Store owners can set a fixed or percentage discount on subscription products.
Key features
✔ Newly Released Features
✔ Auto recurring order & billing
✔ Klaviyo Integration
✔ Set Custom Delivery date
✔ Ask for cancellation reason
✔ Custom Shipping Profiles
✔ Subscription-based on customer tag
InstaPlus Shoppable Instagram
Connecting your store with Instagram will make the audience ultra-easy to trust your brand. All they need to do is just one tap, and this app will create quick access to pricing and essential product details. With one click, your customers can directly go to the product page & buy those products in just a matter of minutes.
Use the InstaPlus Shoppable Instagram app to captivate your audience by presenting your Instagram gallery on their website. What can we do with the Instaplus feed app?
Key features
✔ Shoppable Instagram Feed
✔ HomePage Instagram gallery
✔ Target untapped audience
Reviewbit
Reviewbit helps eCommerce brands provide post-purchase consumer engagements using social messaging platforms like WhatsApp. Using instant messaging systems to send an automated review request, allows businesses to collect feedback from each order. Helps businesses provide immediate customer care for negative reviews and upsell their products to satisfied or loyal customers, as well as increase sales through upselling and cross-sell products by sending offers and promo coupons while gathering feedback using chat platforms. This app assists merchants in retaining current consumers as well as converting new customers into loyal customers.
Features
✔ With automated review requests via WhatsApp, you may ask your customers for reviews with photos/videos.
✔ Create strong ties with your customers and give them an exceptional experience.
✔ With beautiful review galleries that feature your satisfied customers, you can convert visitors into buyers.
✔ With discount offers, you may entice pleased consumers to buy from you again.
✔ To quicken the review creation process, send review requests to prior customers up to three months ago.
✔ Revewbit's review widget integrates with all major Shopify review apps, including Loox, Judge.me, Stamped, and others.
✔ Customers will be able to receive review requests in their own language.
✔ Compared to other review collection platforms like email, reviewbit assures a conversion rate of review collection above 30%.
Pricing:
✔ Free-to-install and also a basic free Plan is provided.
✔ From $19.99/month billed if you want upgraded plans.