What Is Web Push Notification?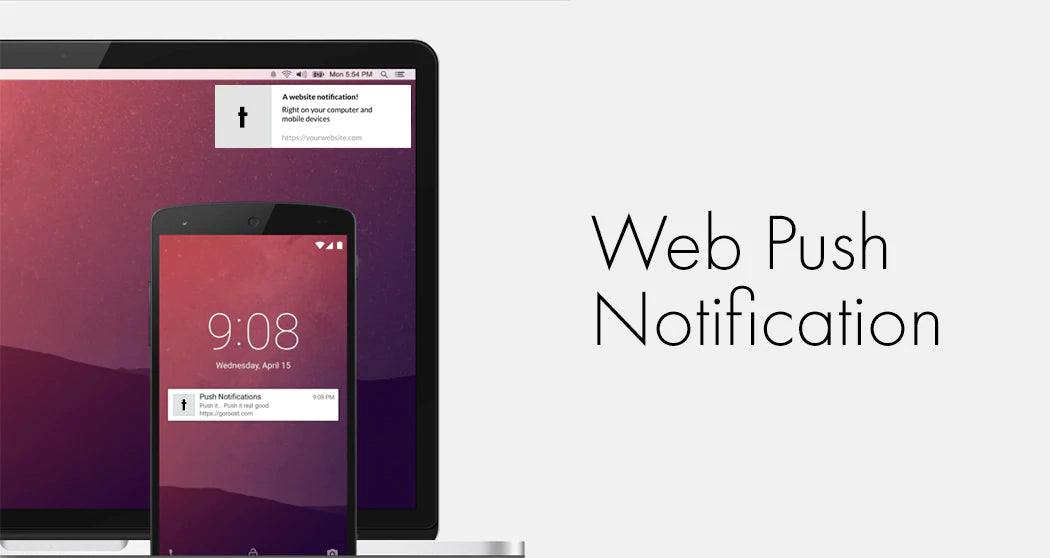 Web push notification is a small popup message that you receive in your desktop browser as well as a mobile browser. Once you subscribe to the web push notification, you will receive all notification & new updates from the website. This notification is received in your active browser and for that no need to open a specific website. Web push notification is also called browser push notifications.
Which Browsers And Devices Support Web Push Notifications?
Browsers
Nowadays Chrome, Microsoft Edge, Firefox, Opera and Safari support web push notifications. still, merchants can easily modify supported browsers for push notification. Currently, Internet Explorer is not supporting web push notification.
Devices
Web push notification works on any laptop, desktop & mobile devices through a supported browser. It also works on a different operating system like Windows, Linux & Mac. Every mobile device does not support web push notifications. iOS devices are currently not supporting mobile push notifications which means if chrome is supporting push notification but if you are using iPhone or iPad then you will not receive push notifications.Android mobile devices support mobile push notifications in all running browser like Firefox, Opera, Chrome, Microsoft Edge and additionally supported in Samsung browser.
How Web Push Notification Works?
Over the year email marketing was the best way to communicate with client and prospects but it is not the only way to stay in touch. Now, Using web push notification we get all notifications without fail via popup. Internet users are impatient. Pages that take longer to load or forms that are lengthy and need extra effort to fill are quit within a matter of seconds. Here's the best solution for all problems.
1. Easy Subscription
Whenever users open the browser, the site will ask users to subscribe for Push Notifications. If he/she click on ALLOW button then he/she will be added to the subscriber list. It also works on mobile devices. whenever you install a mobile app, you will receive the app permission for push notification.
2. Getting Notifications
After subscription, you will receive notification from the websites which you have subscribe. These notifications also arrive in real-time even if the site isn't open in your browser at that point of time. Clicking on the notification will take the subscriber to the specific site.
Major Benefits Of Web Push Notification.
* Email address or any kind of personal details are not required to subscribe for web push notification or mobile push notification.
* With the help of web push notification, you can be up to date with each new tiny news and get in touch with the all tiny details of the website.
* You will be the first one to get notified when season sales or any fabulous offer arrive in store.