Why PWA Is On Trending Now?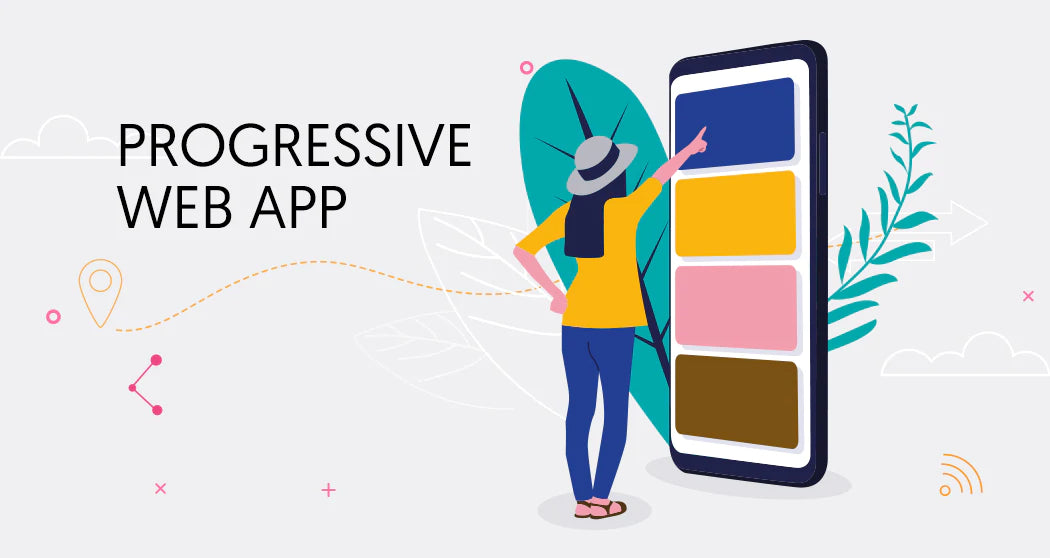 What Is PWA?
A progressive web app (PWA) is the set of mobile web application development techniques that entails building apps that feel and look like native ones. Progressive Web App combines rich functionality and smooth user experience associated with native apps using web stack like JS, HTML, and CSS.
How To Get Started With PWA?
The Web App manifest — a JSON file — is the first component that gives the progressive its native app interface appearance. With this use of Manifest, a developer has all the control on the way the app is displayed to the user & how the app will launch? This file helps developers to find a centralized place for the web app's metadata. The manifest usually contains a starting URL, an app's full and short name, links to icons and icon sizes, type, and location. A developer has the facility to determine a splash screen as well as screen color for the address bar. To enable all these settings, a developer just needs to add a single link to the manifest in all website page header.
Simply, PWA is the web app with the touch of native-app flavor. After the installation, a user clicks on its icon on a device home screen and gets straight to the website.
Which Are Powerful PWA Features?
# One-click installation: No need to use Google Play or the App Store to get started with Progressive Web Apps. It has its own icon on phone and tablets, just like mobile apps.
# Offline mode: Website displays limited information properly even when there is no internet connection.
# Full Responsive and cross-browser compatibility: PWAs work with all browsers and are compatible with any kind of device, regardless of screen size and other specifications. It works smoothly on the Tablet and mobiles.
# App-like interface: PWAs designed alike mobile apps while still having the full functionality of websites with dynamic data.
# Push notifications: It sends push notifications to keep customer engages & interested.
# Self-updates: PWA updates automatically so that users always get the fresh content from it.
# Safety: Unauthorized users can't access their content because apps are served through HTTPS.