Why We Should Choose A Shopify Platform For E-Commerce Business.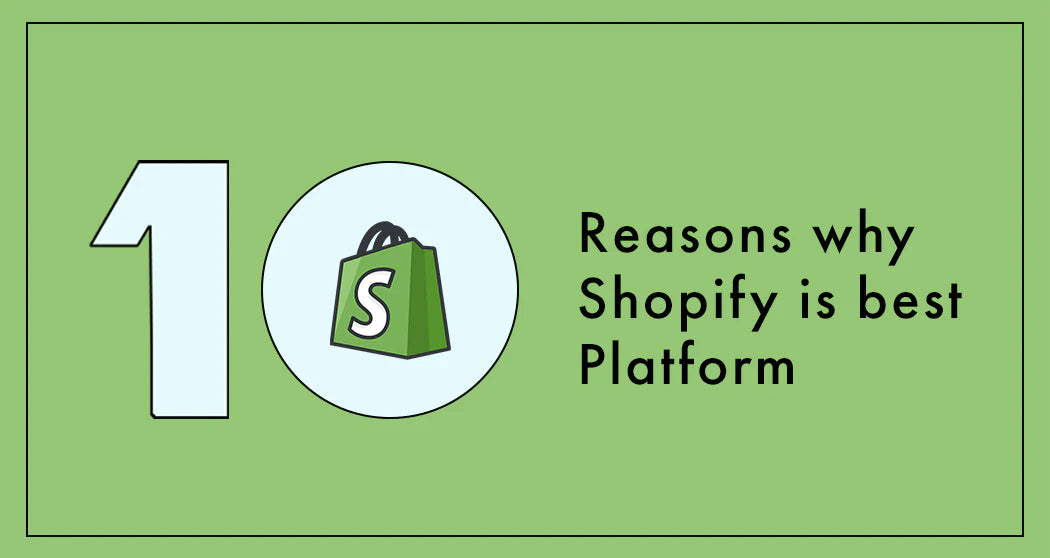 Shopify is Hosted Platform and In 'Hosted' you don't have to worry about managing the server, security, uptime, traffics, etc. Each technical appearance is maintained by the platform provider. If someone is planning to create an online store in 2018 or wants to migrate the current e-commerce store to another platform, Here we can give you 10 reasons to choose Shopify platform.
1. Highly Customizable Platform.
Shopify is the platform which is providing complete freedom to the developer to do maximum customization especially the front end. It allows Customizing Themes, Customizing Products, Customizing Discounts, Customizing Checkouts, Customizing Payments. If any programmer understands the basic logic, some conditional statement, some CSS and the flow of programming you are ready to go. You just need to make a duplicate of the current theme as a backup and can start pumping with it.
2. Tons Of Apps And Add-Ons Available.
Shopify platform is providing thousands of meaningful applications to enhance your business and your store features. Shopify itself is providing many applications at free of cost which are essential for any store. There are paid as well as free apps/add-ons are available. Each Free else premium applications are approved and tested by Shopify platform so there is no doubt to be a jerk while installing any application.
3. Shopify Plans For Different Kind Of Users.
The Shopify team understands that each unique user may have their unique requirements and Shopify knows how to take care of their users. The Shopify team offers four plans to pick from Lite, Basic Shopify, Shopify and Advanced Shopify.
* Lite Plan – $9 per month + a Buy button
* Basic Shopify Plan – $29 per month + 2.9% and 30¢ per transaction
* Shopify Plan– $79 per month + 2.6% and 30¢ per transaction
* Advanced Shopify Plan – $299 per month + 2.4% and 30¢ per transaction
* Shopify Plus – pricing plans start around $2000 per month + 1,6% and 30¢ per transaction
4. Shopify Plus For Large And Growing Online Stores & Brands.
Shopify Plus is the Top Most plan of Shopify to give more and more fallibility to grow online stores. As a client of Shopify Plus, you will get benefits of below-listed services.
* Customisable workflows.
* Mobile store builder.
* Shopify Pay for faster checkout.
* Wholesale Management.
* Success Management for a successful store launch.
* High Volume Traffic Support.
* Complete Customisation.
* Unlimited bandwidth with scalable SaaS hosting.
5. 14-Days Free Trial.
Shopify gives you 14 days free trial to have a personal experience with them. Shopify is easy to learn & It hardly takes a couple of days to start and set up an online store with Shopify so, within 14 days, you can develop a complete store with all features.
6. Completely SEO Friendly.
The clean & inherent interface of Shopify, SEO configurations is extremely easy. Built-in blog functionality and built-in redirect tool of Shopify platform are more effective in SEO. With Keyword Selection, Google Analytics, Google WebmasterTools, Title Tag and Meta Tags, Name of the Image, ALT Code for Images, XML Sitemap, Internal Links, Security Badges you can simply make your store complete SEO friendly and it will easily help you to increase traffic of your Shopify store.
7. Smartest Way For Payment – Google Pay.
Shopify is the complete e-commerce platform and by introducing google pay with Shopify shopping is now far better than any other platform. By accepting Google Pay directly in your online store, users can perform their shopping with just a few clicks. Which simply means that more sales & more traffic for your business.
8. Easy Social Media Integration.
Shopify is used for the e-commerce purpose only and the Shopify platform has several integrations, tools, and features which will turn your social media channels from a simple communication tool into a profit powering mechanism. Shopify is providing lots of applications for Social Media Integration without any charge so you do not need to spend extra to have more sales from Social Media.
9. Shopify Ping App To Manage Everything From A Single Place.
Shopify Ping allows you to manage your E-commerce site from anywhere. Ping is going to bring together customer conversations and marketing workflows on websites, Facebook Messenger, or SMS along with a Kit which is an intelligent assistant. This automated tool will serve your customers and rapidly grow your business.
10. Tons Of Payment Gateways.
Shopify integrates with over 100 payment gateways to accept credit cards from all over the world. Shopify provides you the freedom to pick the best payment gateway for your customers. You can accept payments directly with Shopify without the hassle of a payment gateway.