Can You Still Make Money with Dropshipping in 2019?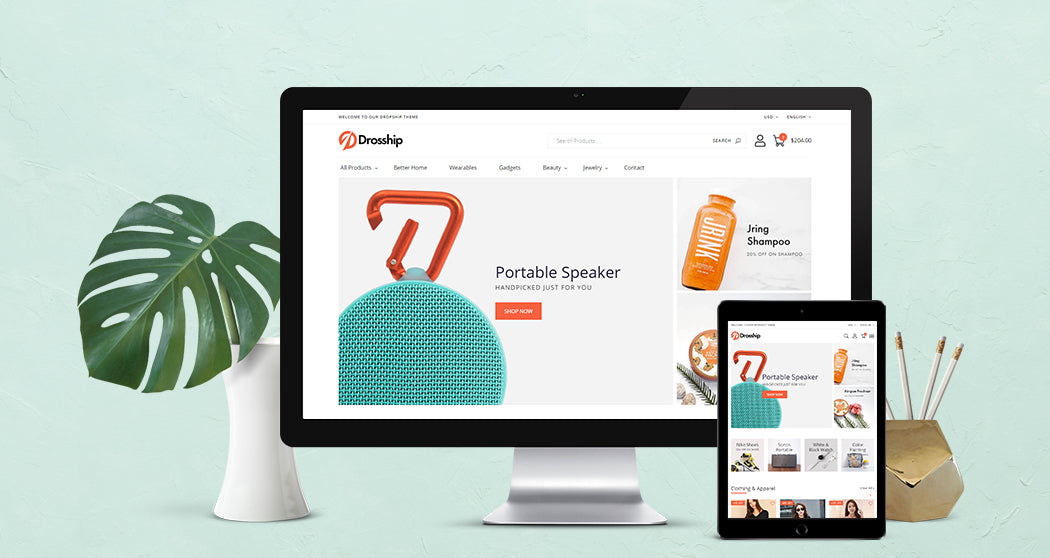 Have you ever dream of having an online store without investment?
I must say, without any doubt, you should start a drop-shipping business in 2019 and make a significant profit. In this article, we offer a complete guide of dropshipping business and dropshipping theme with powerful features.
What is drop-shipping?
Drop-shipping is a type of business model which allows a company to work without maintaining inventory. In simpler terms, firstly the customer places an order for a product on the online retailer's store.
Then the retailer automatically forwards the order and customer details to the dropship supplier. The dropship supplier takes & package the order and ship the order directly to the customer in the retailer's name.
Which robust benefits make dropshipping still powerful?

Easy to setup
Zero cost business startup
Yes, it is real that you do not need to purchase office or products or employees to make your unique brand with Dropshipping.
Location Independent
There is no need to purchase an industrial area & maintain a warehouse. Alternatively, you need a laptop with an internet connection to operated remotely.
0% burden of Inventory Management
Yes, you read it right. You do not need to handle the products which you are selling nither stockroom or warehouse.

Here you have all in one solution in this Shopify Dropshipping Theme
Thimatic team is extremely excited to publish dropshipping theme. This theme is build up with all necessary features that will undoubtedly double your sales and will enlarge your dropshipping business to the next leading level.

1. Optimized Product Page

The product detail page is the soul of an e-commerce store. This page carries all tiny as well as huge details about the product. We have already added all boosting features in this theme like a countdown timer, remaining stock label, shipping time estimator, product badging, recently purchased item popup & so on.

2. Mega Menu

Our Shopify dropshipping theme will let you customize the mega-menu to change based on your niche. It makes sense that when users can see the entire view of what you have to offer in your store, they are more likely to find their way to products that they will buy.

3. Currency and Language switcher

Your international customers are convinced to convert better when they view your products in their individual currency and language. Because of this, Shopify dropshipping theme that has currency and language conversion natively feature that way you could be saving at least $100 per year on an app subscription.

4. Announcement bar

Announcement bar is one another most powerful conversion-boosting features in an e-commerce store that increase average order value. It is an excellent way to display a free shipping offer, sale, or other promotion. You do not need to purchase an individual app to use this feature. It is an already added in this theme.

5. Cross-sell and upsell products

Upselling and cross-selling is a way to get ahead of competitors and increase the value of your customers. It drives new sales & increases customers satisfaction.  It is the perfect way to meet your revenue goals in a way that profits your business the most.