Bundle Products: The perfect solution to attract customers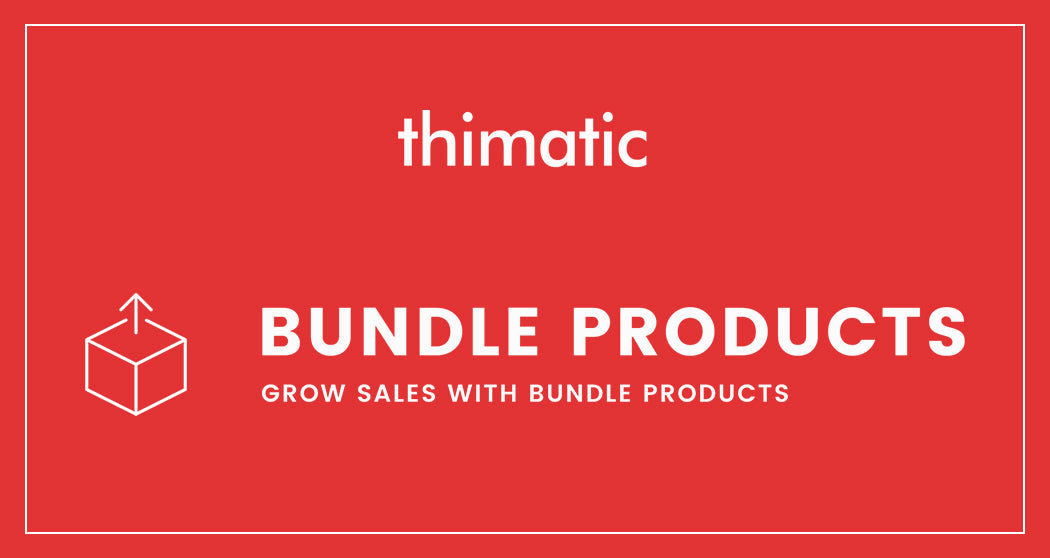 The Thimatic team of a Shopify application developer has launched the extreme solution to increase sales of e-commerce store owners. This marketing tool can help businesses to sell more items in one customer encounter and can open doors to new products as well as flat & non-selling products in your store.
What is Bundle Products Shopify app doing?
It is a bundling application which offers multiple products in one combo with lesser prices. For example, you might buy a T-shirt and get a bundle deal with jeans, cap, shoe. Now, if you purchase a single product will cost you more where the total bundle price will always lesser than an individual product. Store owner just needs to place a single line of code to show the custom bundle anywhere in an entire store. Within one minute, set up the application and start your everyday extra income with bundle products app.
Let's jump to the core feature to must have a bundle products app in your Shopify store.
* Within fewer clicks, you can make unlimited custom bundles.
* Promote single product in multiple product bundle.
* You can show discount anywhere in your store with custom bundles.
* Create a bundle in advance and it will automatically display at the selected date.
* Active and deactivate product bundles anytime.
* Make profits with smooth products through product bundling.
* Increase long-term benefits & sales by offering an attractive combo package to customers.
* Tracking bundling performance and customer satisfaction help assure long-term benefits.
* Customer will achieve a cluster of satisfaction through one purchase only.
* You can completely customize the layout and style of the product page to style your product bundle differently.
Get Extra sales & income with this marketing strategy and increase average order value of your store. The application will let you create a bundle as many as you like because we know how to take care of our business and relationships with the customers.