Types of Bundles to Offer on Your Shopify Store
Product Bundle
Add multiple items to a bundle and offer fixed or percentage-based discounts on each product. Persuade customers to buy bundles and increase your store's revenue with a bigger order on each purchase.
Display bundles in responsive popups on all pages.
Include specific products or collections in a bundle.
Start Selling Bundles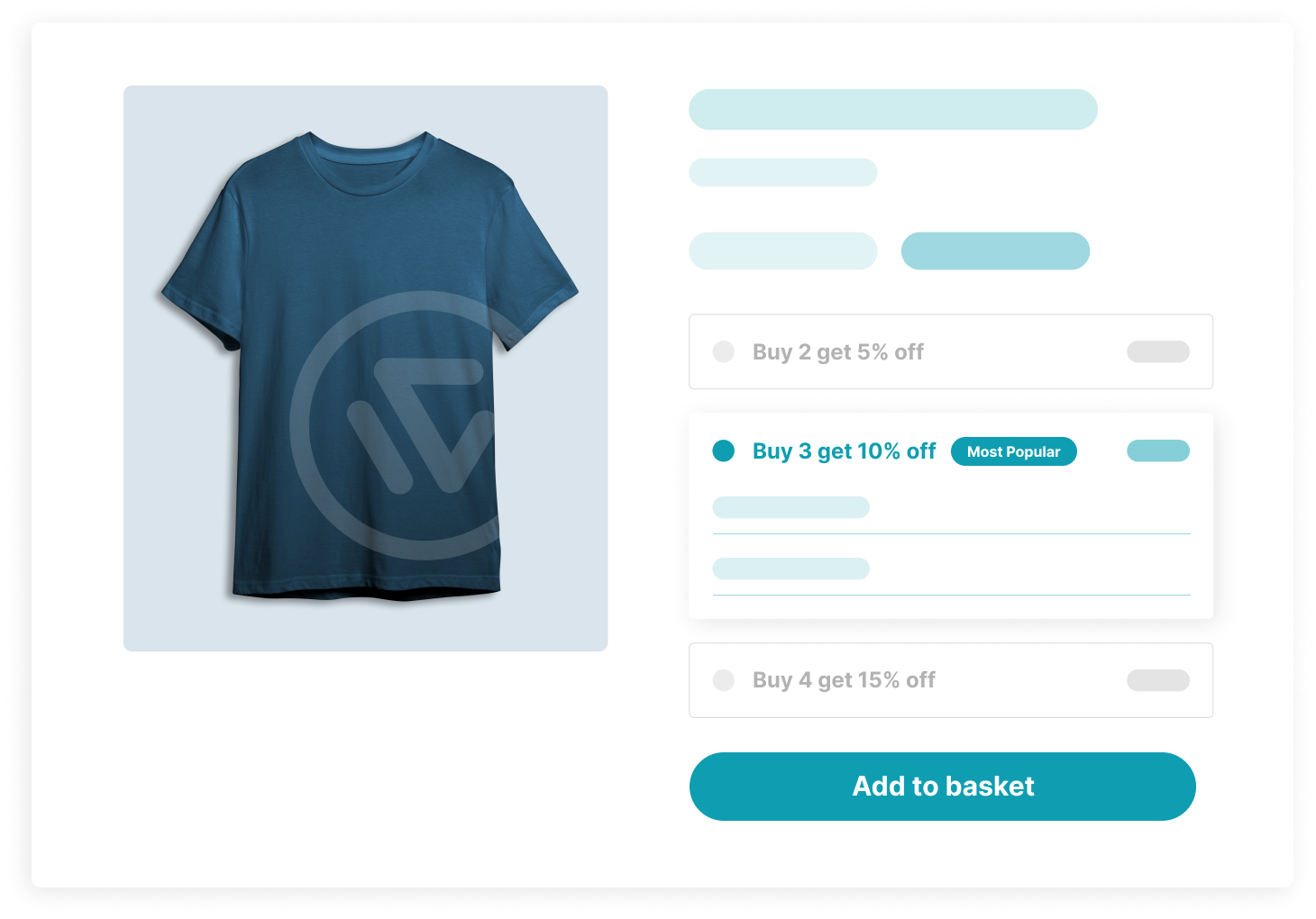 Volume Discount Bundle
Set a minimum quantity that needs to be added to the bundle to avail of the discount. Tag popular bundles with customized text. Choose from fixed or percentage discount types.
Increase Sales
Sell more quantities of each product by offering volume discounts.
Variant option
Allow customers to select different variants in a single bundle.
Explore App
Frequently Bought Together
Suggest complementary products to customers based on their current purchases. Create bundles recommending products that are often purchased together to improve customers' shopping experiences.
Encourage customers to purchase additional items.
It is convenient for customers to discover product accessories.
Install Now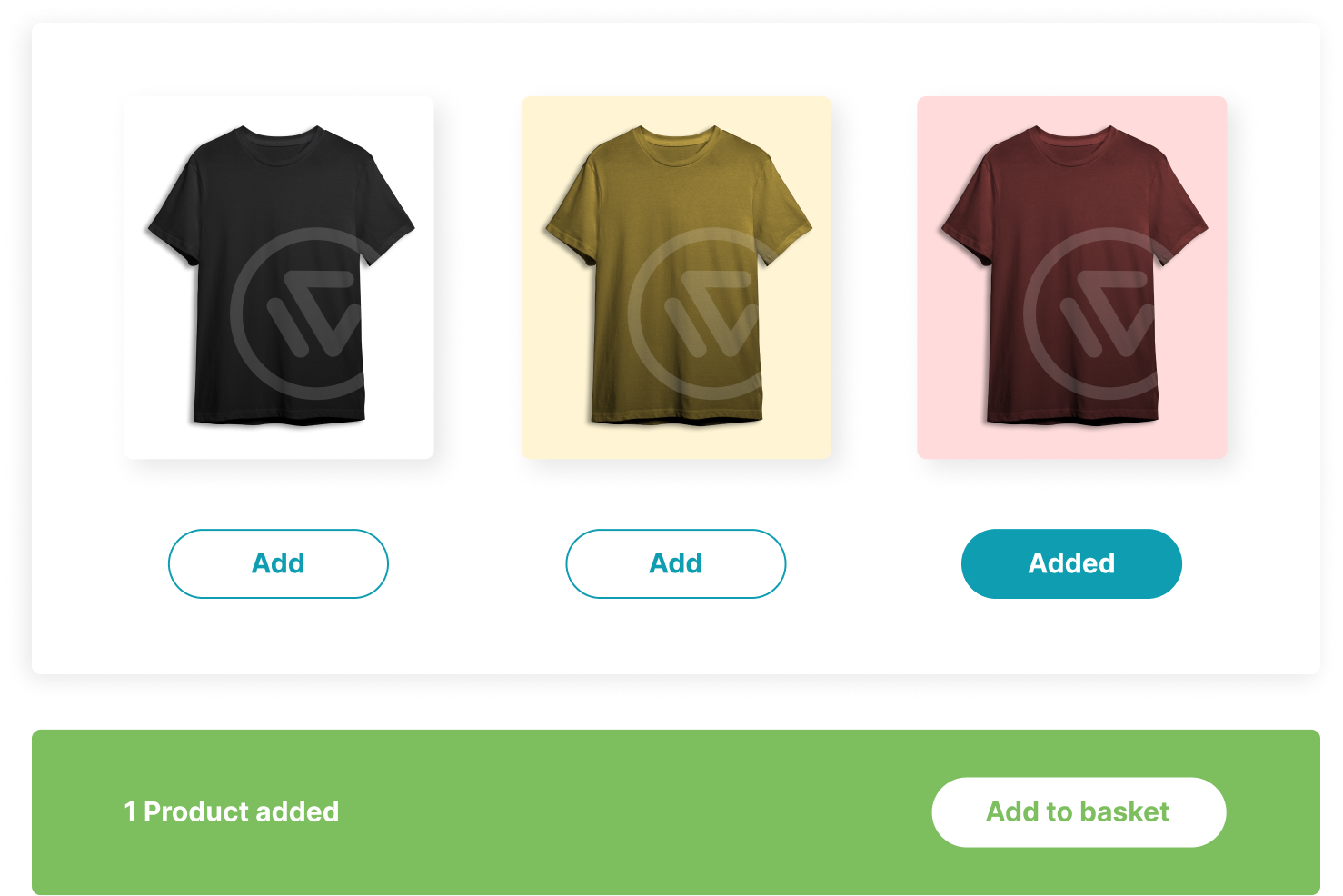 Build a Box
Allow customers to select random products from a specific list to create a personalized bundle that is beneficial to them. Attract customers with customizable bundles and offer discounts with flexibility.
SKU box
Create single or multiple SKU bundles with multiple sections.
Base buy
Choose the minimum quantity customers need to add.
Start Trial
Combo Bundle
Create a separate page to promote combo bundles by allowing customers to choose from specified product options. Give customers a convenient option to buy related products at a discounted price.
Create a separate page for the whole bundle as a product.
Sell low-selling items by bundling them with popular products.
Explore App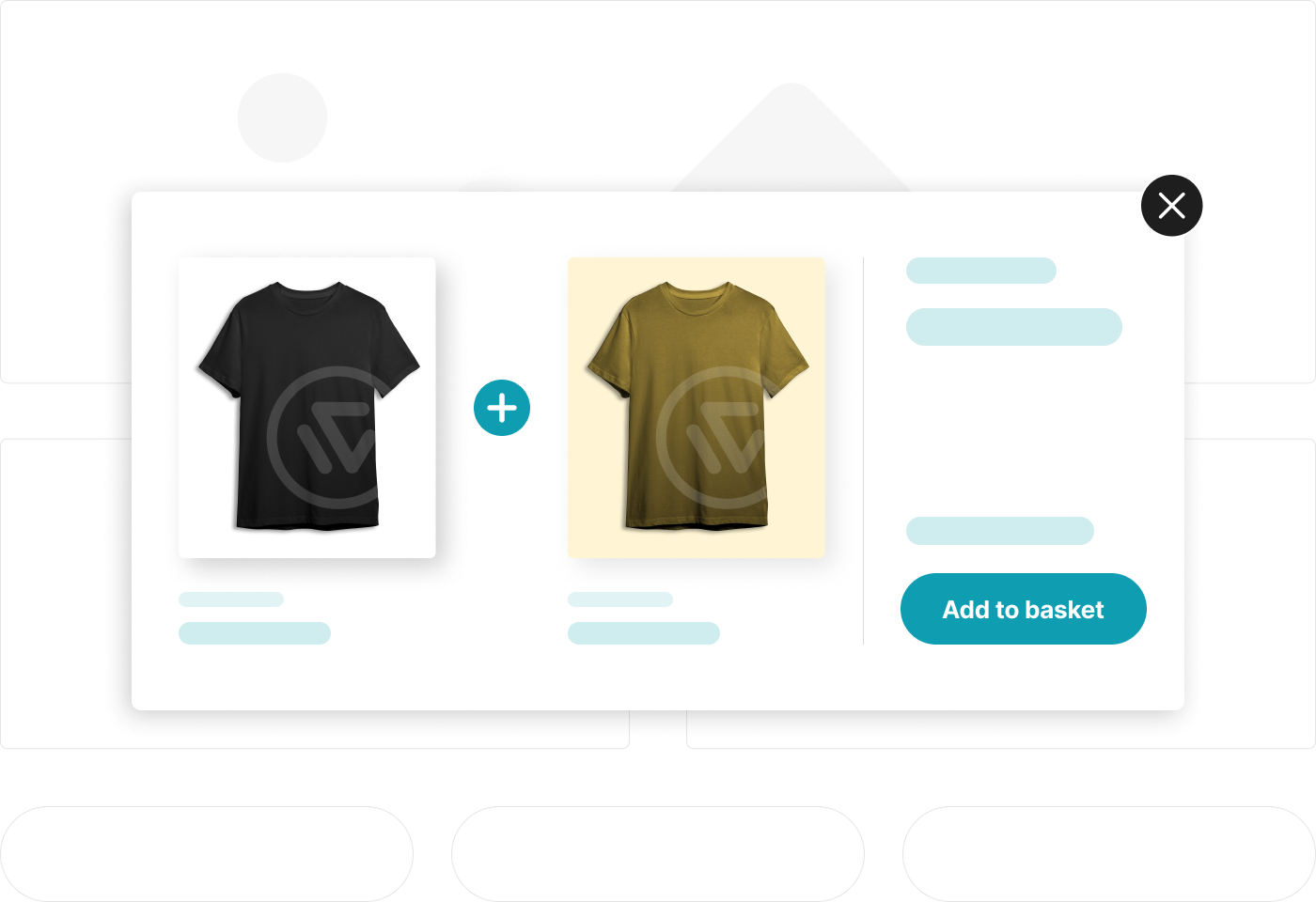 Popup Bundle
Display high-converting bundles in a popup window on your store. A pop-up deal appears after customers add related products to their cart. Display popup bundles on the homepage or cart page.
Offer alerts
Increase conversions by giving frequent reminders about deals.
Personalised offers
Display popups based on the customer's shopping activity.
View Feature
Testimonials from Satisfied Users
Simplifying Product Bundles for Everyone
We've been looking for an app like this for quite some time and are very satisfied until now and the customer service is absolutely amazing and extremely fast in responding and solving any issues that might arise. Highly recommend

Muntagnard

This app is so easy to use and looks just like it's part of the shopify website. I tried many other apps before this one and they were all too hard to figure out myself. This one I can easily do myself. I have had the most amazing support from Jig. He answers me so quickly and has spent the past week always customising the app to suit my needs. I am so thankful for their help and I am so glad I found this app.

The Midnight Gang

Top customer Service, very good application for sales. Easy for beginner! I cannot express enough how thrilled I am with this exceptional app. It has truly revolutionized the way I navigate through my daily tasks and has become an indispensable part of my life. From its seamless functionality to its remarkable features, this app deserves all the praise it receives.

Memoriesdontdie
Key Features
All in one Bundle Solution

Optimize sales potential with various bundles: product bundles, volume discounts, combo bundles, mix and match, and popup bundles.

Effortless Customization

Tailor your design to perfection by customizing color, size, title, and description elements, seamlessly modifying them into your theme.

Quick Support

Our app support is available almost 24/7 via Live chat and Email. Our Support Team tries to address and resolve your queries quickly.

Increase Revenue

Increase average order value with more items being purchased as a bundle. Adapt a bundling strategy to your store and generate steady revenue.

Fully Responsive

Offers created on the app optimize for all devices and are displayed seamlessly. The app design doesn't disrupt the smooth flow of your store.

Multiple Layout Options

Product and quantity bundles have a variety of layout options for displaying bundles in an appealing manner on your store and converting visitors into buyers.

Shopify POS

Product, quantity, and combo bundles are all compatible with Shopify POS, and we offer simple setup instructions so you can use them with your POS channel instantly.

Insightful Analytics

To enhance performance appropriately, we offer extensive analytics that includes total revenue, total orders, average order value, and return on investment.
Apps you Love, Integrated with Rebolt
Pricing Plan
One plan covers all the required features
Product & Variant Bundle

Build a Box

Quantity & Combo Bundle

Add on Products

Frequently Bought Together

Point of Sale (POS)