Is your store ready for the BFCM festival?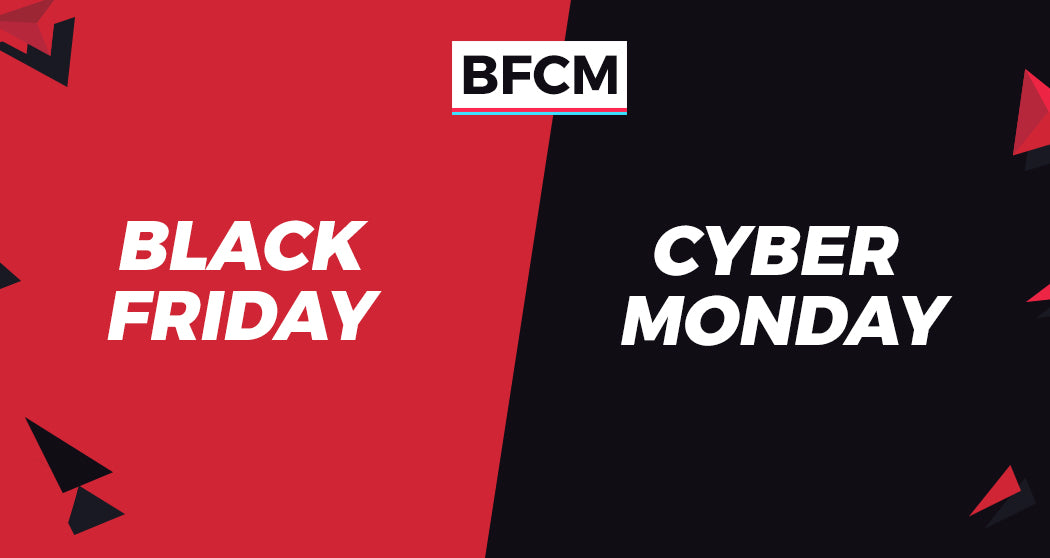 BFCM(Black Friday Cyber Monday) is a legally announced festival in all foreign countries. According to the study of 2017 BFCM sales report, which is conducted by the National Retail Federation, in 2017 holiday sales have the potential to increase by 3.6 - 4.00% to and shoppers plan to spend approximately $678.2-$682 billion. It's high time to prepare your store for BFCM as Black Friday and Cyber Monday are about to come.
Black Friday, the Friday after Thanks giving. It is an official start of Shopping season where small merchants to big brand owner give their huge efforts by opening earlier and offering deeper discounts to pull purchasers. It is one of the most significant retail days of the year, which major effects on e-commerce business so if you are running an online store, you just need to prepare your store to catch all advantage of "BFCM"
What attracts customers the most is SALE SALE & SALE...! People love shopping but people also hate to be in a queue to grab the discount so here online store owner gets the huge plus point to reveal discounts in a minute and in that same minute get shoppers millions of dollars.
1. Change your store theme entirely.
The first thing shop owners need to do is change the online store theme completely. The customer should get a massive welcome by your fresh theme. Make your store more colorful, more user-friendly, more announcing about sales and ease of shopping experience.
2. Never ever forget to take an advantage of the right & appropriate apps.
Applications are major and best way to handle BFCM season. No worries here you the perfect app which are made to increase sales and convert visitors into real customers.
A quick way to improve sales with product bundles.
* With the Bundle Product application, you can please your customer. Increase long-term benefits, sales, and customer relations.
* Within fewer clicks make unlimited custom bundles. Shows discount anywhere in your store with custom bundles.
* Attract customers by selling many products in one combo
The only free app to add Product Reviews with Photo Reviews & Product Question Answer feature.
* During BFCM season, makes your store more customer-centric and genuine you must have product review app through which customer can add a review about your product which will help to encourage other customers to purchase products from your store only.
* An app is also allowing a customer to ask any pre-sale questions about any products.
* The App will help you to make a strong relationship with customers by allowing them to add reviews.
3. Are you ready with engaging Banners?
Design Big & attractive banners to announce that your store is in the market of huge sale season "BFCM". Banners promote your holiday sales which will help to improve traffic and drive BFCM campaign. Also, provide early Discounts to give competition in the market.
4. Show customers urgency with the countdown timer.
To rapidly increase sales, attract customers with countdown timer feature. When shoppers will see a discount on their desired products for a limited period they will definitely buy that product without wasting time because buyers just cannot ignore their loved product at a lesser price.
5. Do not forget to test the Promotional and Discount Codes.
Merchants can give the discount in many ways using coupon codes, reference code, through special page link else through the customized e-mail. Merchants must need to recheck all these criteria to make sure that shoppers will easily have the benefit of the discount.
6. Categories your products.
If your store is having thousands of products then categories those products properly. If one product belongs to many collections that display discount on each those collection so that shoppers do not need to travel deeper for the single product.
7. Provide Live Support and FAQ section.
To make the store more trustworthy and genuine provide Live Chat to make shoppers more comfortable. In hurry sometimes customer gets confused about the discount, How to use coupon codes? What will be the return policy in the purchase of BFCM season? else When they will get their product? so Be ready with all answers.
8. Find out trending product of the current market.
It is retailers first job to provide products what people would love to buy without having second thoughts. Trending products get purchased easily so of course, it is going to be "Out Of Stock" soon. It is the time you can increase sales by proving trending products at the prices you want.
9. Are you ready with SEO strategy with your store?
Only lesser price will not help you to boost sales. Your store ranking should be high and well known enough so that customer can reach easily and buy products they love. Make your store ready with relevant keywords, targeted keywords in your headlines and preference for seasonal keywords.
10. Decrease your website loading time.
Shoppers hate to wait for the shopping. Make your store more and more user-friendly so that shoppers can take perfect advantage of online shopping for the BFCM day.