It's time to enjoy checkout process with Google Pay.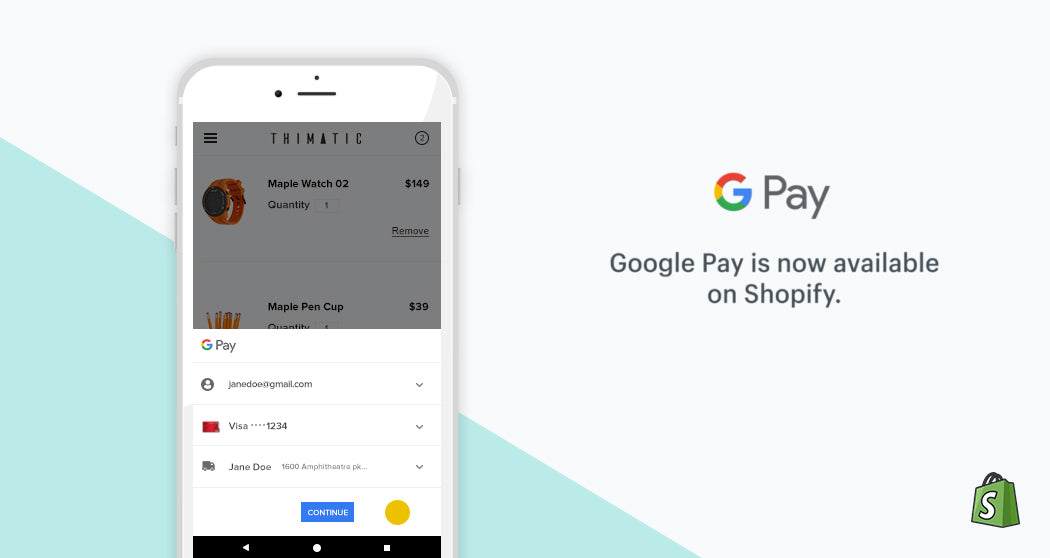 Shopify is the first e-commerce platform who enables google pay to have frictionless checkout experience for their purchasers. Google Pay integration with Shopify is just to have effortless shopping experience. Shopify is a fully customer-centric e-commerce platform and the core objective of Shopify is to provide loving products to the people from all over the world so in early January 2018 Shopify launches its synthesis with Google Pay on Shopify stores allowing millions of shoppers to experience trouble-free checkout.
Mobile payments have been a long-held desire, especially for e-commerce platforms not only to have safe, quick and easy payments but more likely to get consumers to buy more things as they browse endlessly. Having google pay in your Shopify store payment account will lead your store and increase extra traffic to your store because currently, 80% traffic of an e-commerce store is coming from the mobile user. That is the reason to give more attention to make checkout process smooth and to generate more sales for merchants. Now all Android users can do checkout process with their previously saved google pay information just because Google cannot be outmoded.
If you're not using Shopify payment yet, then start taking advantage of Google pay by enabling Shopify Payment because the shopping experience is now gently with Google Pay and merchants are able to enable Google Pay integration with a single click on their Shopify store settings.
Start using Google Pay from now by doing just single click on Gpay checkbox and you are able to enjoy Google Pay for your store.