How to use UGC for Shopify stores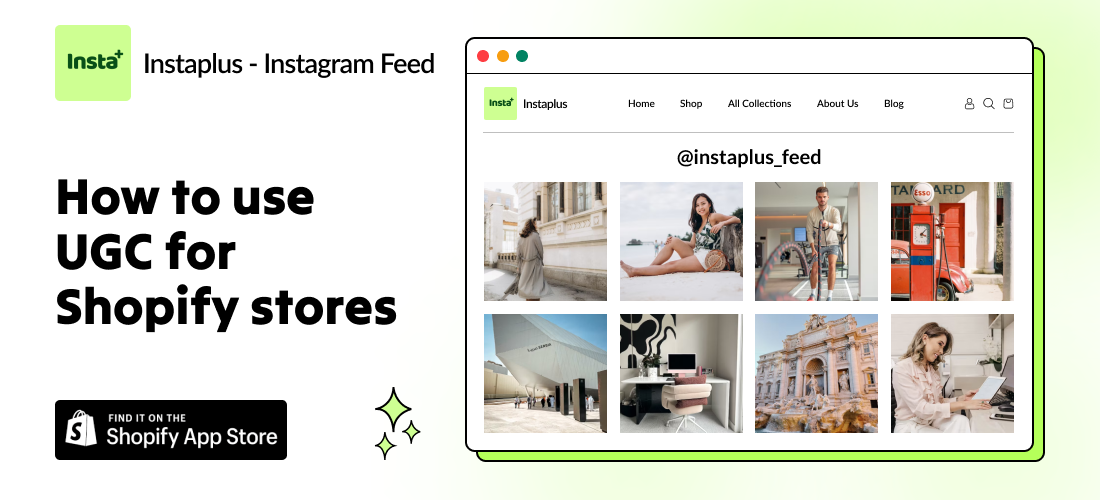 What is User Generated Content (UGC)?
User-generated content (UGC) comprises content that is generated by your product or service users. It can take the form of photos, videos, blogs, social media posts, and customer reviews. UGC holds significant credibility as it is free from any bias and is created by actual users. Utilizing UGC is highly beneficial in establishing trust among potential buyers. When individuals are in the market for a product, they typically seek reviews and explore different online platforms, such as Instagram feeds, blogs, discussion forums, and other social media accounts, to access relevant content and feedback that aids their decision-making process.
Benefits of User Generated Content (UGC)
UGC is created voluntarily and is not forced by any brand. Although brands provide incentives to collect more UGC, it is seen as a genuine response from the customers. Here are some of its benefits:
Create an engaging community – Get different perceptions of your brand and products from a wide range of people and engage with them to build a stronger community.
Increase your reach – Your products are introduced to the followers of your customers, which increases the visibility of your brand.
More content for your profiles – You can use UGC along with your original content to post on different social media platforms.
How to gather User Generated Content (UGC)
You need to make some efforts in order to gather quality content for your products from your customers. Offer them some incentive on their next purchase or provide them with something beneficial in exchange for content. Here are some impactful methods to collect UGC:
Contests & Giveaways – If you use any social media, you might have come across a giveaway from any brand. Brands assign some rules to enter a giveaway that are created to increase the engagement of their brand on social media and reach more people. For example, following your brand on social media, commenting on a recent post, sharing your profile with three people, uploading a post with branded hashtags, etc. Use this strategy for the initial growth of your social media profiles.
Create a branded hashtag – Make a unique hashtag that includes your brand name. Ask your customers to use this hashtag while posting online. New customers can access all the UGC for your brand by searching for that particular hashtag. This requires minimum effort from your customers but adds value to your social media profiles and engagement.
Ask for UGC in post-sale emails – You can offer a small discount on the next purchase by asking the customer to post about your product along with tagging your profile and using hashtags. Ask them to upload photos or videos of them using the product to make it look more real and appealing to new customers.
How to use User Generated Content (UGC)
Once you have enough UGC collected from your customers, you need to plan on using it in your social media strategy and other marketing campaigns. Here are some strategies to use UGC effectively:
Repost on social media – As people mention your brand or use your branded hashtags while posting content, it gets easier for you to find newly uploaded content daily. You can repost this content along with a response to it. This increases the trust of your current followers on social media. 
Embed UGC on your website – Embed your Instagram Feed on your website to make UGC accessible for the buyers, where they can view all the posts in a format similar to Instagram. Create an engaging feed for your customers so that their interaction increases the time spent on your website, which leads to higher rates. 
Use InstaPlus-Instagram Feed to display your Instagram Feed on your Shopify store. Create a shoppable Instagram feed and allow customers to add products to their carts directly from the image. The app provides more than five different layouts to display your Instagram Feed. 
Use UGC in paid ads – You can incorporate customer reviews and unique content into your marketing campaigns. For example, you can show a review of your service from a satisfied in your paid ads to make viewers aware of the quality you provide.
Remember, UGC is most effective when it feels genuine, relatable, and aligned with your brand. By incorporating UGC into your Shopify store, you can create a dynamic and engaging experience for your customers, enhancing trust, and boosting conversions.