How These Shopify Apps Can Drive Your Store In This BFCM Season?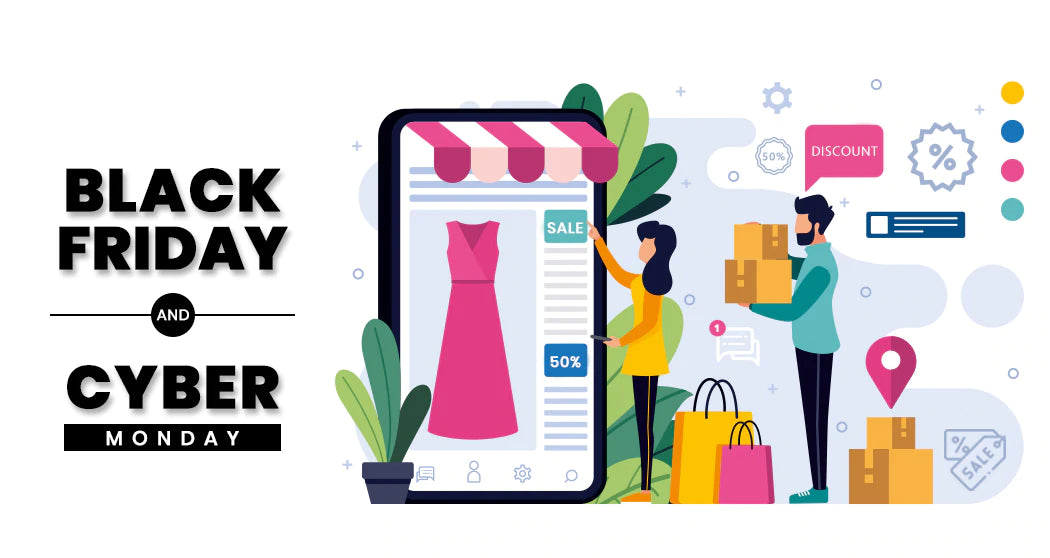 BFCM Is About To Come & Not Prepared 😲 Yet?
Yes, the most important five days out of the whole year are back now so it's high time prepare your store for the BFCM season. Do not freak out and take advantage of these Shopify apps.
1.Discount Box Shopify App
Is It Even Black Friday Without So Many Discounts?
well, this Discount Box Shopify app is well prepared to create numerous kinds of discounts. This app is providing 8 different ways to give a discount to your shoppers.
✔ Volume Discount: for those who buy products in huge volumes.
✔ Spend Amount – Get Discount: to give a discount to those who spent a large amount on your store.
✔ Buy X for $: to give a discount as a fixed price/percentage
✔ BOGO: all-time favorite discount strategy.
✔ Up-sell/Cross-sell: to promote other products
✔ General Discount: to promote any product of your store.
✔ Cart Discount: to make your customers happier while paying. Gift: to surprise loved once.
2. QuickHunt Shopify App
Make your store completely ready with the Quickuhunt Shopify app & welcome BFCM without any stress. Quick hunt app will help you to push up your store by adding all Conversion-Boosting features as below.
Smart Bar:
Enjoy multipurpose Smart Bar by creating a different bar for different users.
✔ Display announcement bar
✔ Create an urgency countdown timer
✔ Inspire customers by sales motivator bar
✔ Show email collector bar
Social Proof Popup:
Display Recently purchased order of your store to motivate other shoppers.
Quick View Popup:
Customers can't afford to wait for a second during a sale so provide QuickView feature to let them buy immediately.
Trust Badges:
Don't give a chance to your customers to think twice before buying products. Display all trust badges and grab your shopper's dollars.
Social Sharing:
Allow your customers to tell the world about their purchase.