Why Is Theme Limas An Exemplary Theme For Your Online Store?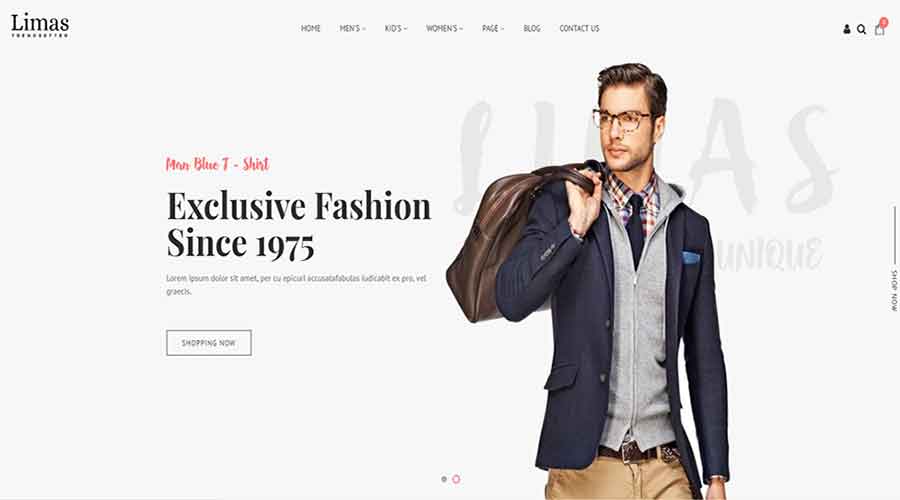 Looking for a decent ready-made solution to light up your own comprehensive online store? Check out full of engaging features Thimatic Limas theme.
Here are some causes to buy Limas theme.
1) Segment Ready
Limas comes with segment section which gives the facility to change inner-section image, heading, sub-heading, description. There is an option to navigate to the product page, collection page or to the particular static page.
2) Various Pages Layout.
Web pages contain information that unusually changes or that customers will reference often, such as an "About Us" page, FAQ page, Privacy Policy page, Login/Register page or a "Contact Us" page. Limas is giving the layout of several standards and rare pages like Accordion, Tables layout page, Progress Bar, WishList, Grid-Sidebar, Map Element, Side-Navigation, Portfolio etc. Limas has also provided code samples to integrate such a module like a table grid, progress bar, accordion. You can even give a link to pages which redirect on your shopify store or somewhere else on the internet. Give modish design to make your page unique by formatting your text with color, size, style.
3) Blog Portion.
Blogging gets your store noticed and causes traffic to your site. Blogging is a magnificent way to build your readers, generate further traffic and maximize selling number for your store. Sparse posts is a way to help your business so it is necessary to have a blog section on your landing page to convince the viewers that your store is alive and up-to-date with the trend. Our Thimatic Limas theme is giving winning blog designs to generate sales engaging in direct sales. Pick the post tags, comment count, date, author name, small content or the "read more" button to show or hide.
4) An Easy Definite Look At Store's Goods.
Let your customers clarify your collections by providing easy navigation on a landing page. This will allow shoppers to get a quick view of featured products, new arrivals or sales products like the deal of the day products. Sometimes offering too many choices can distract shoppers so each store must provide easy and straight navigation to instantly buy products.