Introducing Native Subscription Shopify App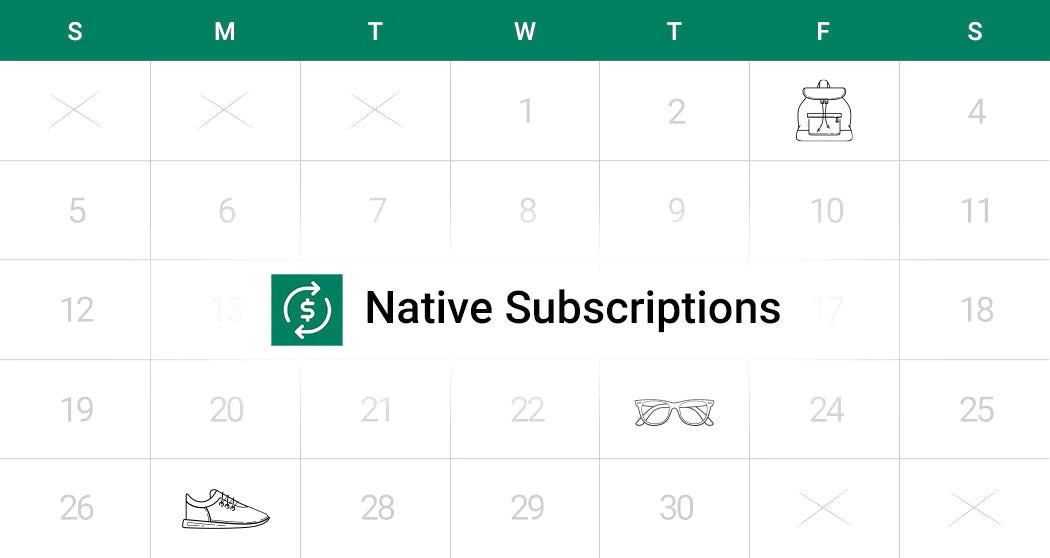 Again, The Thimatic team is very excited to announce the new Native Subscription Shopify app. Native Subscription app is a quick way to create subscriptions and recurring billing options on your Shopify store and a complete solution for double your sales. Without any doubt, the app has an illuminating Dashboard to have a quick analysis of all subscription details. Native Subscription is a complete subscription app with Shopify's Native Checkout which is using the latest Subscription API.
Let's see the powerful features of the Native Subscriptions App:
*  Seamless Payment integration with Shopify Native Checkout.
*  Sale Subscriptions On Shopify store should be simple & clear.
*  Build long-term relationships with your customers.
*  Customers can pause, delete or create their subscriptions at any time.
*  Your Customers can select their frequency in a daily, weekly, monthly, and yearly manner.
*  Keep your customer's activity details with powerful analytics.
*  User-friendly admin for both customers and store owners to manage the subscription data.
*  Customers can change their address anytime.
*  Secure payments: Customer's credit card data is collected securely by the Native Subscriptions app.
*  App will generate an automatic invoice for your customers.
*  Store owner can create subscription group as well delete and pause that group anytime.
*  Simple customization: Native Subscription offers a customizable design that integrates with your store design.
*  Shopper can change their card details securely
*  Easily represent purchase option on all devices & bring more valuable customers.
*  Get more customers by sending a Custom email template.
Customer support:
If you have any questions and facing any issues at the time of installation, you can simply email us or live chat with our support team. Our team will reach out to you within 24 hours.