How To Pick The Best Shopify Theme For Your Online Store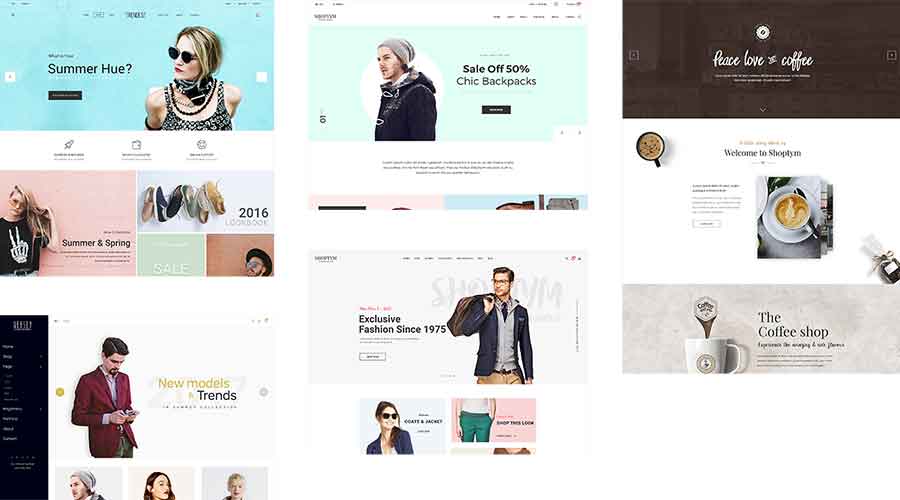 This blog will take you through some of the significant things you should keep in mind when you are on Shopify theme Shopping.
Shopify is the Fastest Growing E-commerce Platform that allows you to set up an online store to sell your products, organize your products, customize your storefront, accept credit card payments, track and orders response — all with a few clicks of the mouse. For that, choosing the best theme for your store is one of the challenging and initial decisions you need to make.
It is fact that your store design is the first attraction of your store but if customers did not get right kind of functionality attention than they might not revisit your store for that you need to be able to choose the best theme. Is theme selection is the main role? Shortly yes, because all themes come with 90% of store functionality what you need to do is importing your products along with it's all details, images selection, blocks titles, menu navigations and payment procedure and you are done with your store as theme take care about all the functionality.
Step 1: Figure Out Your Main Features.
List down main features you must want in your theme on which you can not compromise.For example, if your store is going to have thousands of product than theme must have an option of multiple filtering. If you are attracted to Shopify theme design but the theme is not providing major feature than you have selected the wrong theme.
Step 2: Pay For Unprecedented Features.
All paid themes of Shopify provide some unique features for which theme charges get higher. Be sure to have a particular feature in your store.Paid themes rates differ near $150 if it is affordable then you can get aesthetically attractive and superior features which helps out to bring your store to the next level and will attract customers to experience something new.
Step 3: Collect Aesthetically Attractive Featured Images.
The effective design conveys the message and draws attention as it is first attraction of your store. Sometimes images convey a quick message than content. minds get active to visual content and all free or paid theme offer dummy images so to attract customers it is the major role to accumulate precise images of a fitting size without slowing down your site and should not look like a banner ad.
Step 4: Hire A Dexterous Developer.
Are you a novice in Shopify? and want to lead your store at the top level then you must hire a handly developer. If you want several changes in your contemporary theme than it is important to contact an expert developer who is in-depth with theme coding and fulfill your all requirements and give a facelift to your store.